Meet some of our staff at Flowfit. Our team have written a little bit about themselves, their role in the company, their personal interests and what they think about working for Flowfit.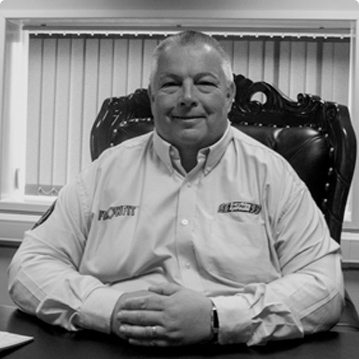 Simon Parsonage
Chief Executive
simonparsonage@flowfitonline.com
Hi, I'm Simon Parsonage and my role at Flowfit is Managing Director, I opened the company in 1996. At Flowfit we have worked hard to create a profitable business that looks after its customers and provides the best Hydraulic Components, systems and backup on the market.
We are continually looking to the future, pursuing new ideas and products that will continue to transform Flowfit into the best possible business it can be.
Flowfit will continue to look for new innovations, development and opportunities here in the UK and abroad.
My personal interests are spending time with my family, football following Mancester United, traveling and motoring.
"The business has grown today by having great, experienced staff and working with the right partners from around the world. We have continued to expand our capabilities and market share by investing heavily in the right products, and the right routes to market."
EXPAND FOR MORE
Close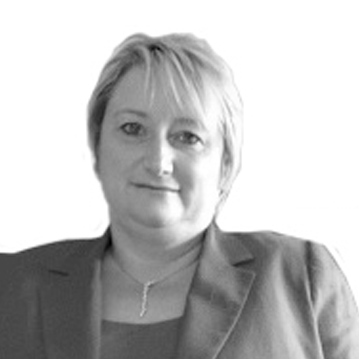 Sharon Parsonage
Finance Director
Hi, I'm Sharon. I have been working at the company since it began in 1996! I enjoy my role at Flowfit as we have a team that encourages and supports one another, making it an enjoyable place to work. Our future goals for Flowfit are to keep expanding as a business, and grow even more with our UK and Worldwide countries.
My personal interests include watching the Formula One Racing, spending time with my family, watching my children taking part in their events outside of school.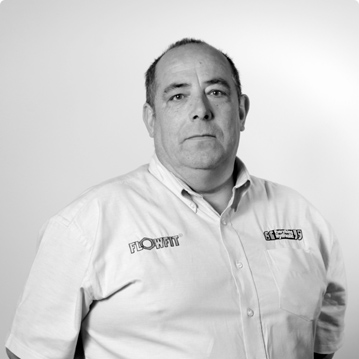 Mike Parsonage
Sales Director
mikeparsonage@flowfitonline.com
+44(0)1584 838490
My name is Mike Parsonage and my role at Flowfit is that of Sales Director.
I have worked for Flowfit since 1998, where I have seen the companies huge growth from a room in one of the managing directors home to where we are today.
My role is mainly field based looking after existing customers and OEM's as well as developing new accounts to facilitate the growth of the company.
Outside of Flowfit I'm the chairman of a grass roots youth football club consisting of 18 teams ranging from under 6's to under 15's, including disability teams.
"Flowfit is a totally different style of company to its competition. We stand above the crowd because of our stock holding, customer service and technical know-how. The technical expertise in the business allows for support for sales, impeccable customer service and the ability to design and system build."
EXPAND FOR MORE
Close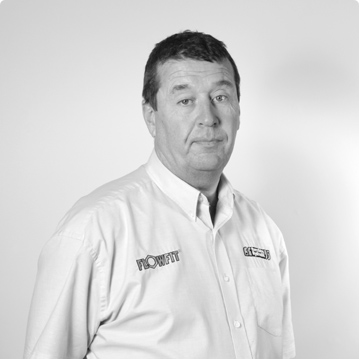 Darron Tolley
General Manager
darrontolley@flowfitonline.com
+44(0)1584 838482
Hi I'm Darron and I have worked for Flowfit since 2008, having previously worked in Hydraulics within the Aircraft Industry. During my time at Flowfit we have introduced many new products to our already extensive range enabling us to open our one stop Flowfit shop and offer customers complete packages.
Outside work, holidays are always high up on my priorities along with keeping fit. Recently I have competed in The Isle Of Man 24 Hour Parish Walk, and of course following the mighty Wolverhampton Wanderers Football Team.
"No matter which department you are in, communication and delivery on the promise to the customer is the most important part of the business. Our ethos is to look after the customer first and our vast stock range and technical support ensures our response to customer needs is second to none."
EXPAND FOR MORE
Close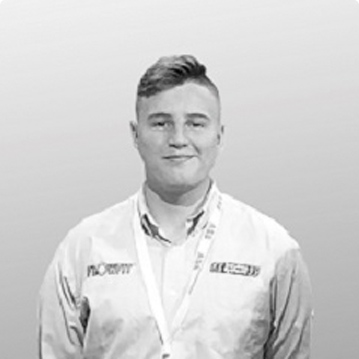 Harry Parsonage
Assistant General Manager
harryparsonage@flowfitonline.com
+44(0)1584 838488
Hi, I'm Harry. I started working at Flowfit in September 2018. I came to Flowfit straight from secondary school to join the family business.In the last four years working here, I have seen how key stock holding is as well as providing our customers with some of the best products in the industry.Outside of work I enjoy following Man Utd home and away as a season ticket holder and spending time with my partner.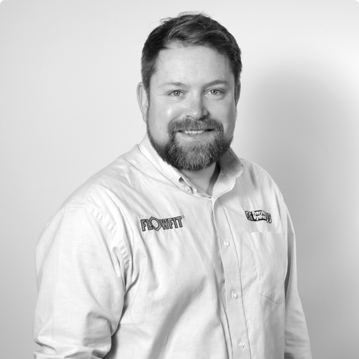 Wayne Angell
Technical Manager
wayneangell@flowfitonline.com
+44(0)1584 838483
Hi I'm Wayne, my role within the company is Technical Manager. I have been with the company since 2010. My role is to aid customers with technical issues and design BESPOKE Hydraulic power units to customers' requirements.
In my spare time I enjoy spending my time re-living my childhood messing about with my three young children.
"The strength of the business is the team that works within it and the passion everyone has for the business. It also lies in the fact we treat every customer with the same level of respect and care. Our job is to find the best and most cost effective solution for our customers."
EXPAND FOR MORE
Close
Andy Morris
Special Projects Manager
andymorris@flowfitonline.com
+44(0)1584 838485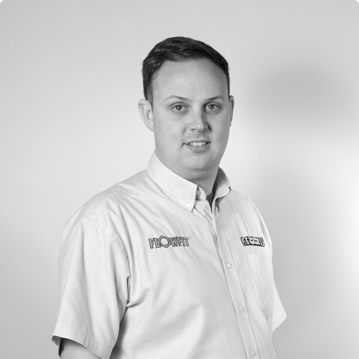 Jess James
UK Sales Manager
jessjames@flowfitonline.com
+44(0)1584 838484
Hi, I'm Jess and my role within Flowfit is, UK Sales Manager. I have been working within Flowfit since 2007, in that time the company has developed immensely in all areas, which has been and still is exciting for all.
We are continuing to grow our already huge product range, and combined with offering good customer service, from the best Flowfit team I have worked with, we all hope to take the company to the next level.
Outside of work I follow various sports, the main one being football. I am a Liverpool FC fan.
"I am driven and proud to be working in this business and am motivated by making money for the business and seeing it grown and expand. This is a true family business and the incredible Flowfit team work hard and are motivated to be the best for the business and its customers."
EXPAND FOR MORE
Close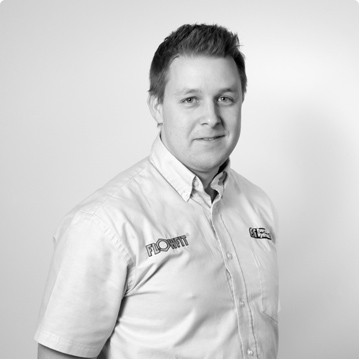 William Wood
Operations Manager
williamwood@flowfitonline.com
+44(0)1584 838487
Hello I'm William. I started working at Flowfit in May 2015. I came to Flowfit with 10 years' experience in the hydraulics industry. I previously worked in the admin, purchasing and sales department for another hydraulic company.
I enjoy the customer service side of my job and I am looking to improve my technical knowledge.
Out of work I love spending time with my young son. I play for local football and cricket teams and I am a big Arsenal fan. I spend the rest of my free time going to the gym, watching films/sport and reading.
"Flowfit's USP is the speed and quality of service, the quality of the products we both source and sell, our outstanding customer service, the vast stock holding and impressive processes. It is a pleasure to work in a business with such drive and ambition.'
EXPAND FOR MORE
Close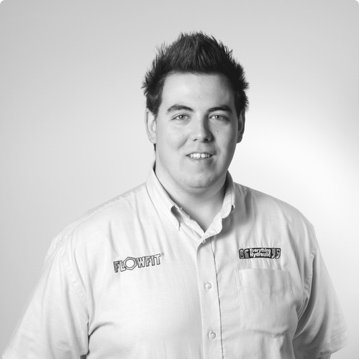 Jake Parsonage
General UK Sales Manager
jakeparsonage@flowfitonline.com
+44(0)1584 838494
Hi, I'm Jake and I have worked for Flowfit since 2013. In my role of 'Area Sales Manager' I travel the country visiting new and existing customers on an external sales approach.
Outside of work I enjoy watching and refereeing football matches. I am a level 7 qualified FA football referee and have a season ticket for the League 1 giants, Northampton Town!
"Flowfit is one of the industry leaders. We are well known and well respected. The strength and depth of the team is key to Flowfit's success. We build customer relationships on which a much greater value is placed than in other business"
EXPAND FOR MORE
Close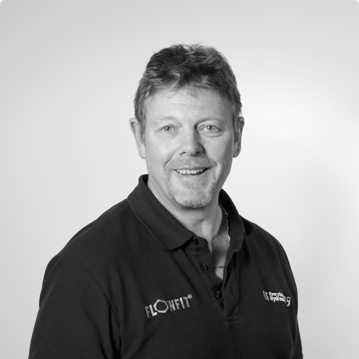 Barry Rogers
Engineering Manager
Hi, I'm Barry! I am the Engineering Manager. I manage a team of myself and 3 other engineers.
"We take pride and responsibility in the training of the staff who work for us to ensure that we are the best that we can be. We have expanded the manufacturing and engineering side of the business so that we now build bespoke power packs, hand pumps (different variations), bespoke valves, hoses, different types of tanks - welded or pressure - with variations of lids depending on the customer's needs."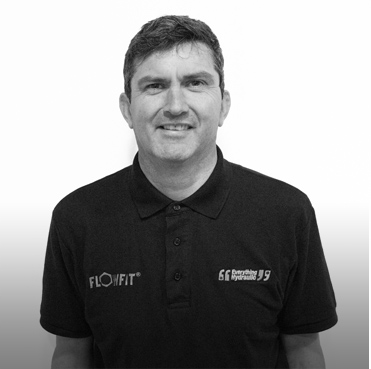 Anthony Holland
Warehouse Manager
Hi, I'm Anthony! I am the Warehouse Manager and I have worked for Flowfit since 2012. I come from an engineering background totalling 30 years.
It is now my role to support the technical and sales department by ensuring that orders are picked and despatched in an efficient and timely manner by my team. I keep fit by running and participating in numerous half marathons. I am also an avid music fan and enjoy going to concerts and live music events with my wife where I can often be found strutting my moves on the dance floor!
"The staff have a drive and enthusiasm for the continued growth of the business. The USP of Flowfit is the technical knowledge and ongoing support available, the engineering and manufacturing side of the business, which allows us to problem solve for customers, and our outstanding customer service."
EXPAND FOR MORE
Close
Adam Littleton
Assistant Technical Manager
adamlittleton@flowfitonline.com
+44(0)1584 838486
Hello I'm Adam, I joined the company in late December 2014 where I have progressed internally to an office sales position. I cover all aspects of internal sales in my role as well as looking after the FlowFit eBay store!
I enjoy the fast pace of the sales office and improving on my technical knowledge of the industry on a daily basis.
Outside of work I regularly attend the local gym and running club as fitness is important to me, though my real passion lies with cars, riding motorbikes and following Valentino Rossi throughout the Moto GP season.
"The technical backup and support is key to what we offer here at Flowfit. We always have options and multiple routes for the customers to ensure that they get the very best product for the very best price. Customers get a much more personal and in-depth service at Flowfit."
EXPAND FOR MORE
Close
The total one-stop supplier for hydraulic components & systems