Hydraulic Pressure Gauges
Sort by
Relevance
Price (low to high)
Price (high to low)
Name A-Z
Name Z-A
Hydraulic Pressure Gauges
Sort by
Relevance
Price (low to high)
Price (high to low)
Name A-Z
Name Z-A
In Stock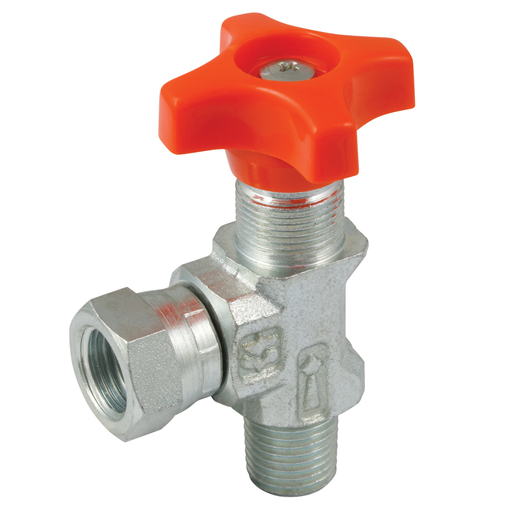 LHA Angled Isolator Needle Valve, 1/4" BSPT Fixed Male x 1/4" BSP Swival Female
£24.78
More options
In Stock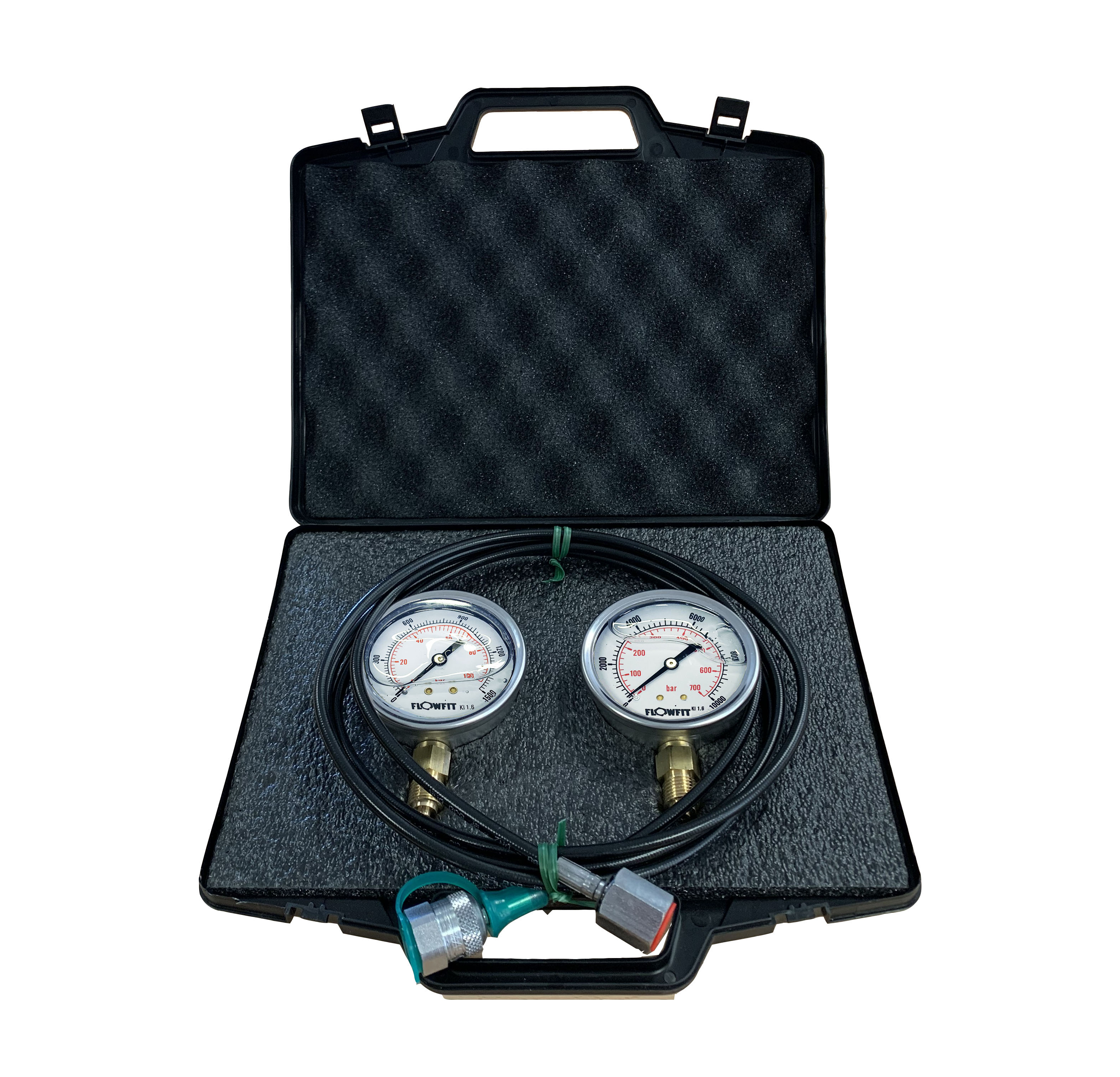 Flowfit Pressure Test Kit, 2 X 63mm Pressure Gauges & 1 X Micro Hose
£37.76
More options
In Stock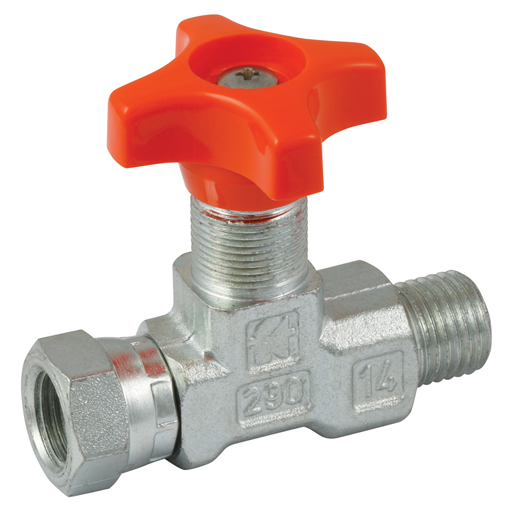 LHA In-line Isolator Needle Valve, 1/4" BSPT Fixed Male x 1/4" BSP Swival Female
£23.97
More options
In Stock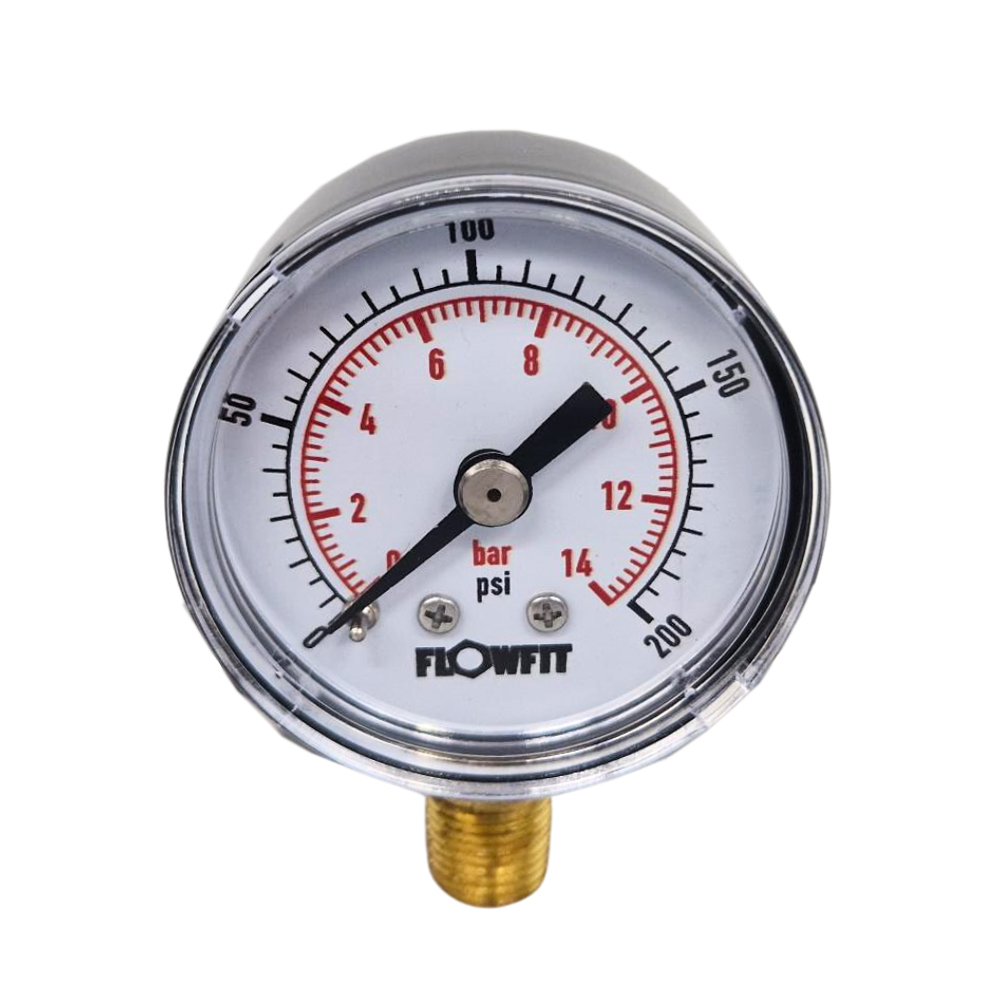 40mm Dry/Pneumatic pressure gauge 0-15 PSI (1 BAR) 1/8 BSPT BASE Entry
£4.32
More options
In Stock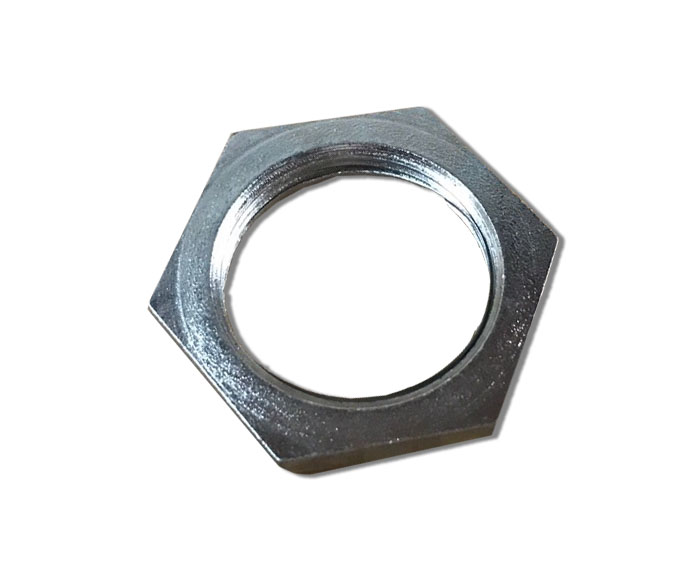 Panel Nut to suit Push Button Pressure Gauge Isolator To Suit FT292
£5.70
More options
In Stock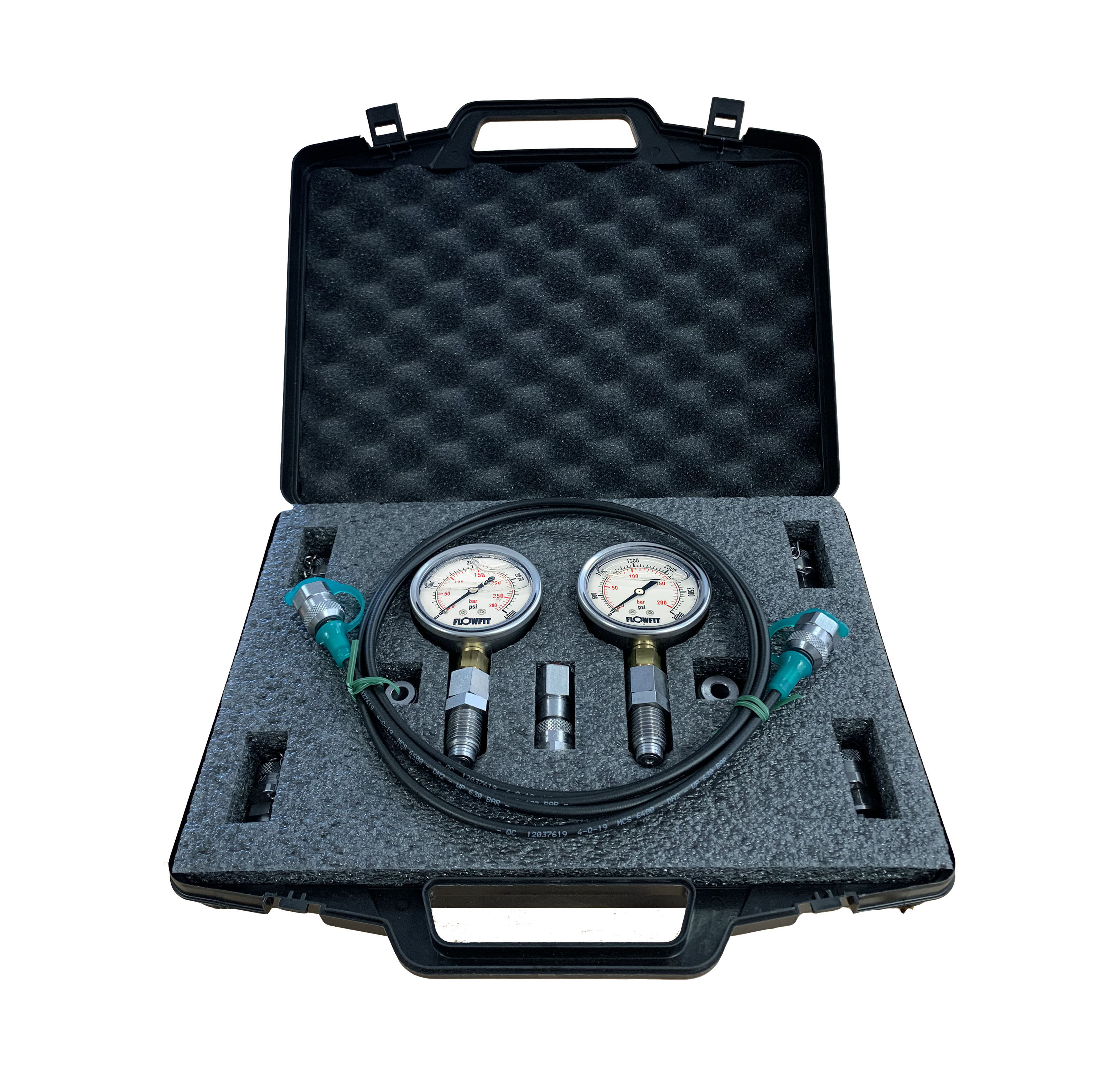 Flowfit Pressure Test Kit, 2 X 63mm Pressure Gauges, 1 X Micro Hose and Adaptors
£132.52
More options
In Stock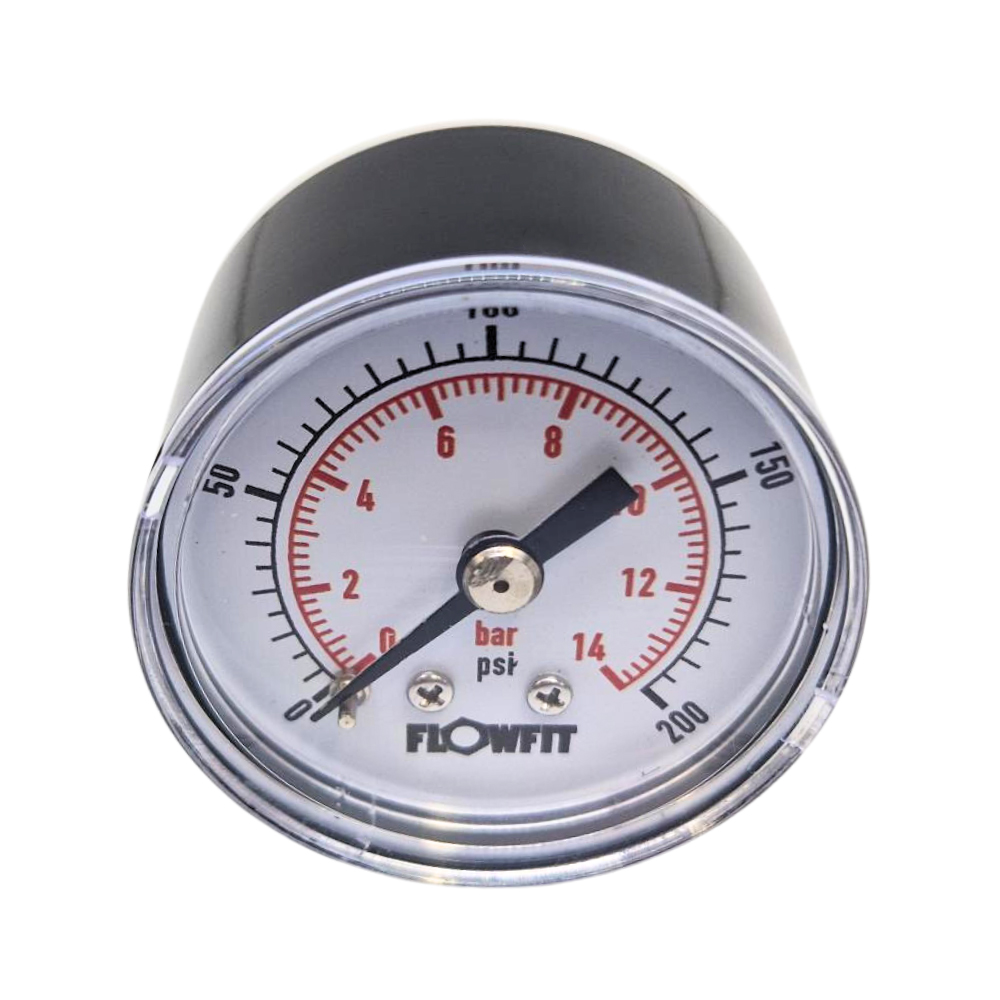 40mm Dry/Pneumatic pressure gauge 0-15 PSI (1 BAR) 1/8 BSPT REAR Entry
£4.32
More options
In Stock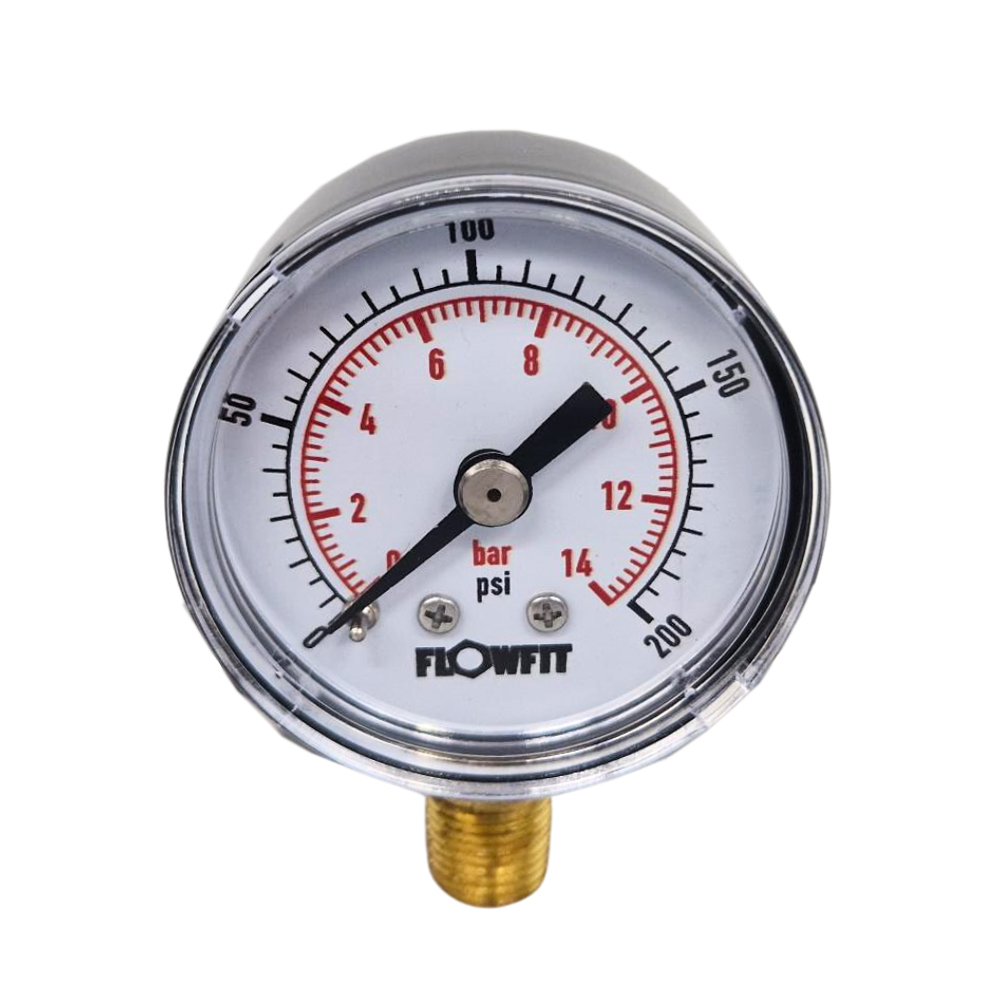 50mm Dry/Pneumatic pressure gauge 0-15 PSI (1 BAR) 1/4 BSPT BASE Entry
£4.38
More options
In Stock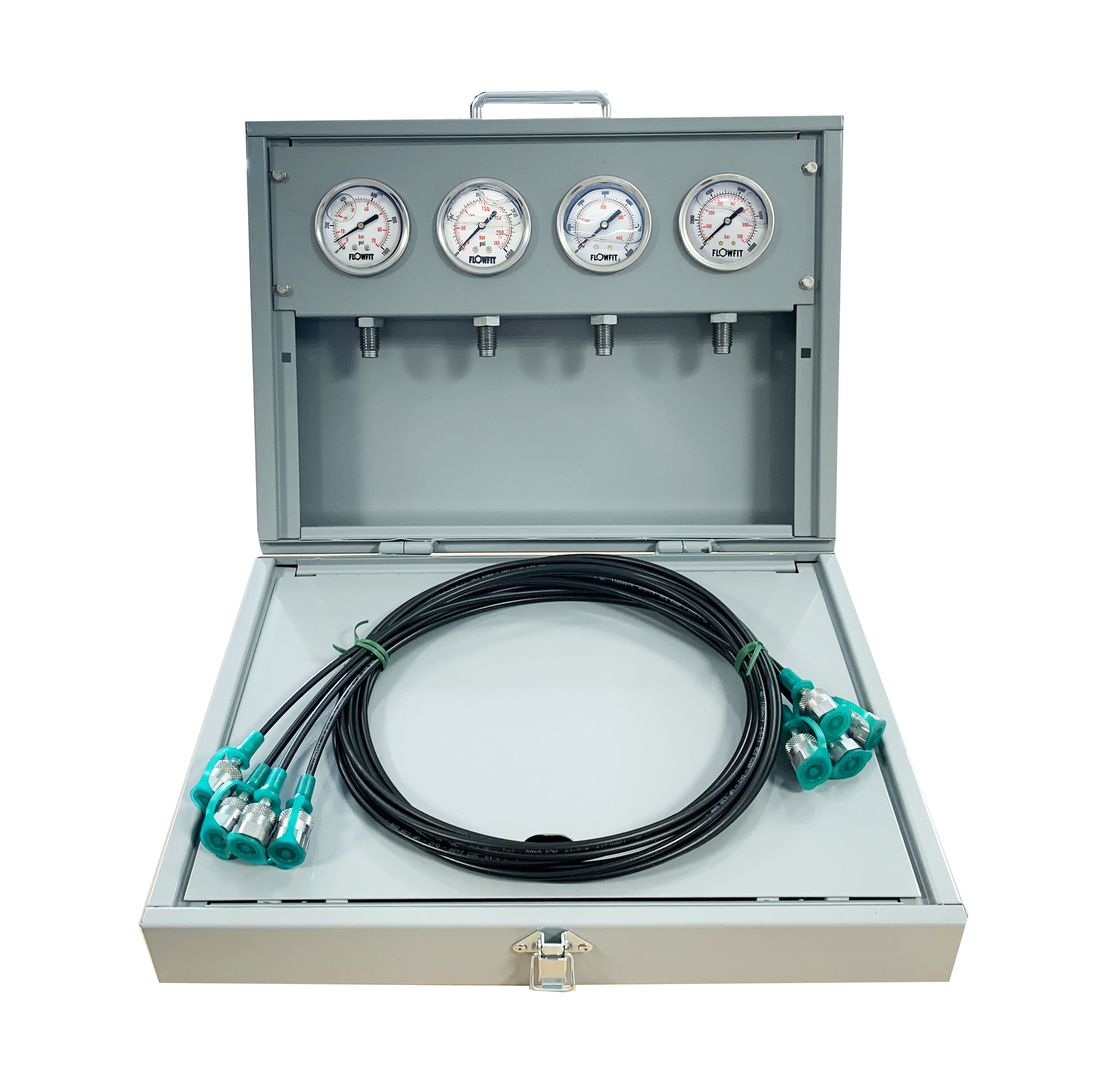 Flowfit Metal Pressure Test Kit, 4 X 63mm Pressure Gauges & 4 X Micro Hose
£347.48
More options
Hydraulic Pressure Gauges
Pressure Gauges are an essential component of any hydraulics system. They act as a means of understanding the pressure that is currently being exhibited within the system. This information is necessary to the continued effectiveness of the entire system. A low pressure reading may mean that certain components of the system are working improperly or not working at all.
A high pressure reading might also indicate that components are working improperly, but on the other end of the scale – they are producing too much pressure. In the event of your system suffering too high a pressure reading, it is in danger of damaging itself due to certain parts being unable to cope with the extreme pressures. There is even the risk of an explosion!
A Wide Range Of Hydraulic Pressure Gauges
The most common design of hydraulic pressure gaugeis the Bourdon-tube gauge. The basic principle of the pressure gauge has not changed since the invention of the Bourdon-tube, more than a century ago, but different gauges are available to meet the different criteria of individual Hydraulic Systems.
Dry/Pneumatic Pressure Gauges – These types of Gauges are designed for usage in non-corrosive environments, or where they are unlikely to be shaken or exposed to continual or strong vibrations.
Glycerine Filled Pressure Gauges – These types of Hydraulic Pressure Gauges are filled with liquid, Glycerine, which dampens the effects of shock and vibration on the gauge. This liquid also provides continuous lubrication which works to extend the life-cycle of the gauge.
Both of these designs of Pressure Gauges are available with different specifications attached. For example, these gauges can be lower or rear mounted depending upon the set up of the system. They are available with solitary or dual-dimensional scales in a variety of calibrations, including psi and bar. They range from 40mm to 100mm in size, and are treated to suit different temperatures, and different scales of pressure.
For more information, or for advice regarding which Hydraulic Pressure Gauges are right for your system, be sure to contact us on 01584 876 033, or email us at sales@flowfitonline.com.