Reasons to Shop with flowfit
Flowfit at Ludlow Races
On the 2nd of March, Flowfit were proud to sponsor two races at Ludlow Races, the Flowfit Novices' Hurdle and The Forbra Gold Cup.It's been 91 years since Simon's Great Grandad William Parsonage, owner of Forbra, won the Grand National at Aintree with Forbra at odds of 50/1 . The Forbra Gold Cup Handicap Chase commemorates the Aintree hero. The race was staged for the 69th time making it one of the longest continuous trophy races in the National Hunt calendar. Congratulations to the owners of the horse Jack's Profit for winning the Flowfit Novices' Hurdle and Le Cameleon for winning the Forbra Gold Cup.
Reasons to Shop with flowfit
International Exhibitions 2023/24 - Coming Soon!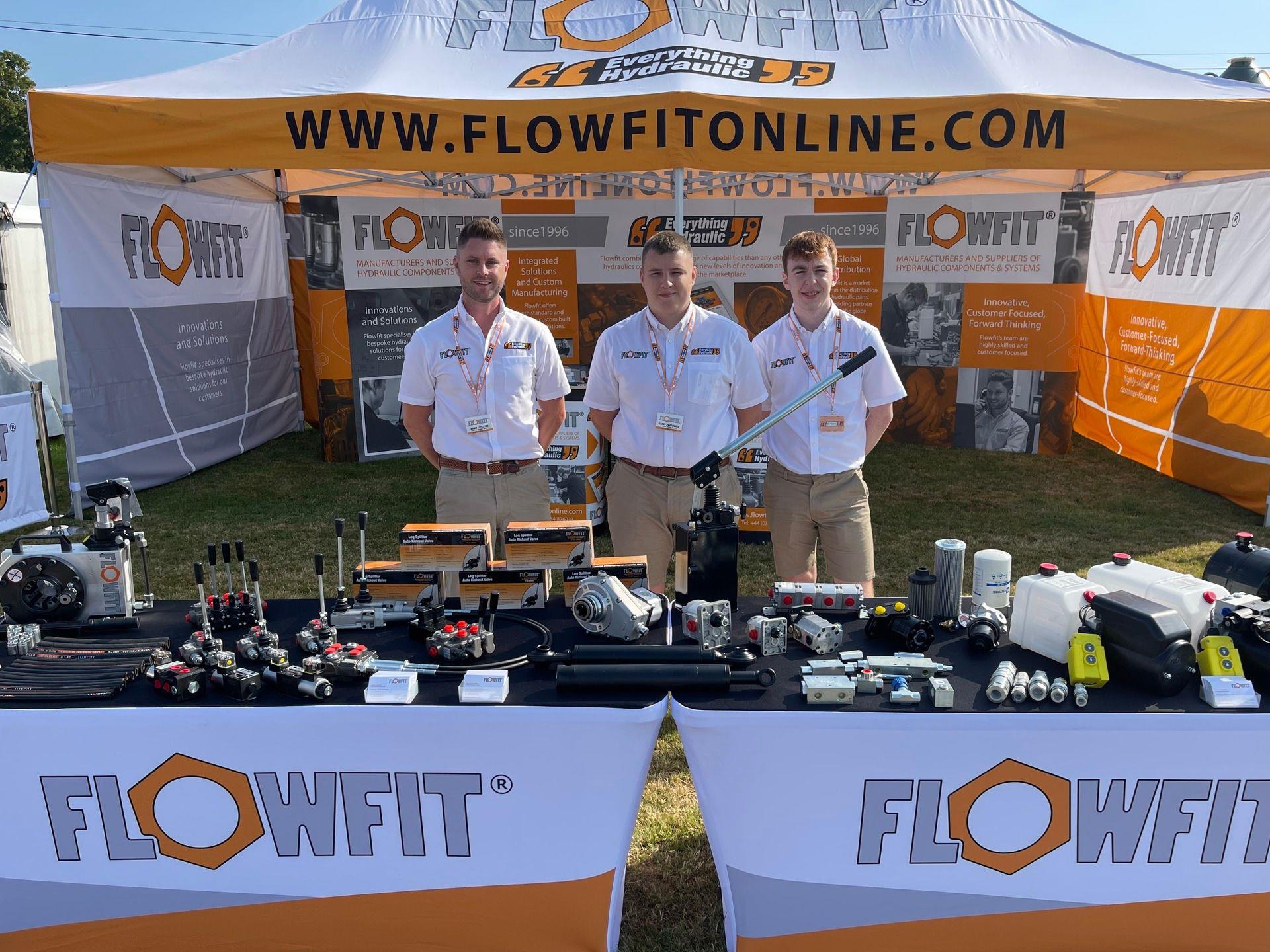 Flowfit at The Royal Welsh!
A group of our team members attended the Royal Welsh Show on 18th July 2022, including our Assistant General Manager, Harry, our Assistant Technical Manager, Adam, and our Office Assistant, Ethan.
We didn't let the scorching weather stop them from showcasing all of our products and we enjoyed meeting so many of you and answering all your questions.
It will be a pleasure to see you next time, thank you very much.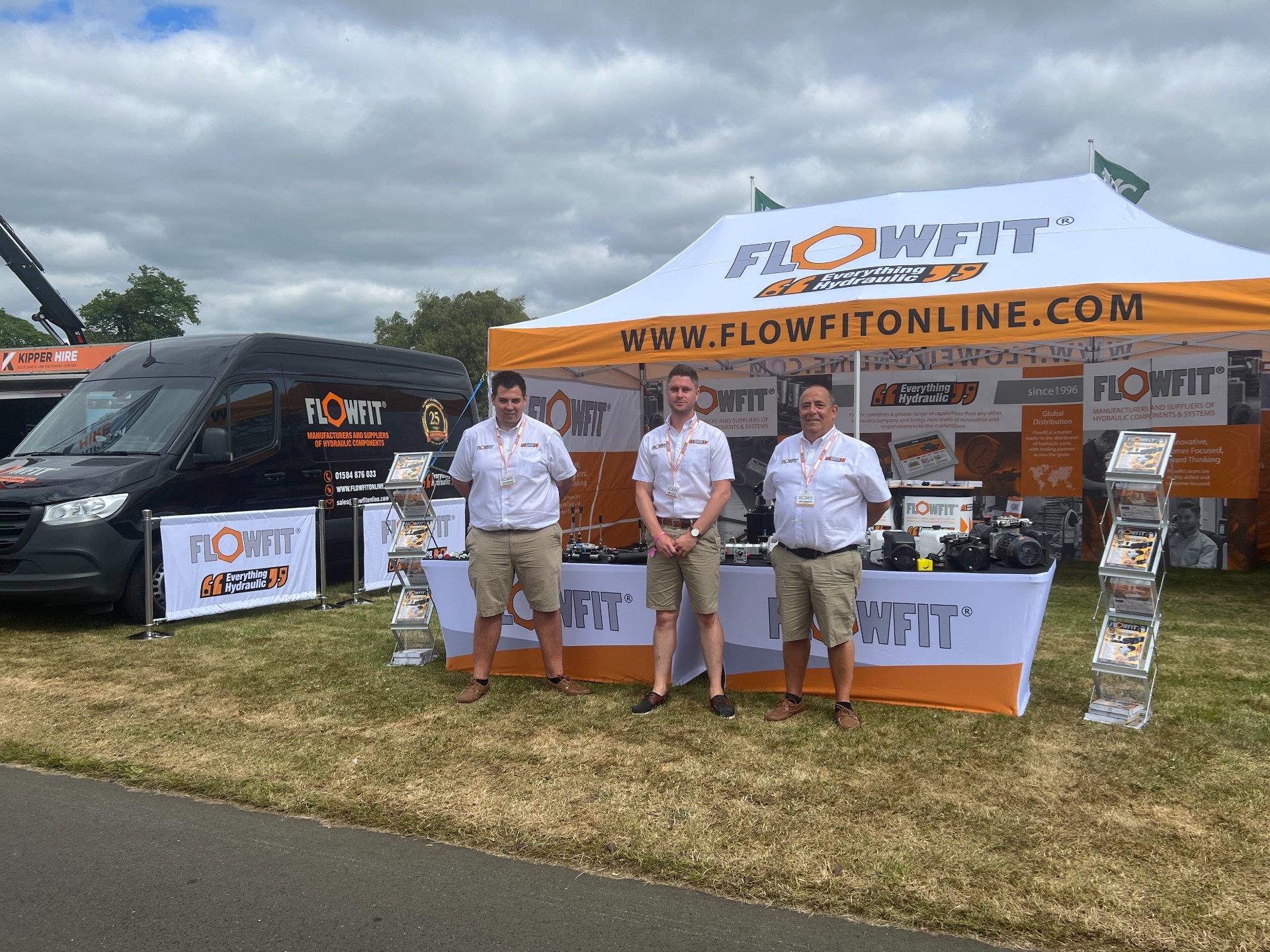 Flowfit at The Royal Highland Show!
A great time was had by all at Flowfit's attendance of The Royal Highland Show, which took place on the 23rd of June 2022. All of the old and new clients were a delight to see. It was a great opportunity for us to show off all of our amazing products.
We want to thank you all for coming to see Jake, Adam, and Mike.
We look forward to seeing you next year!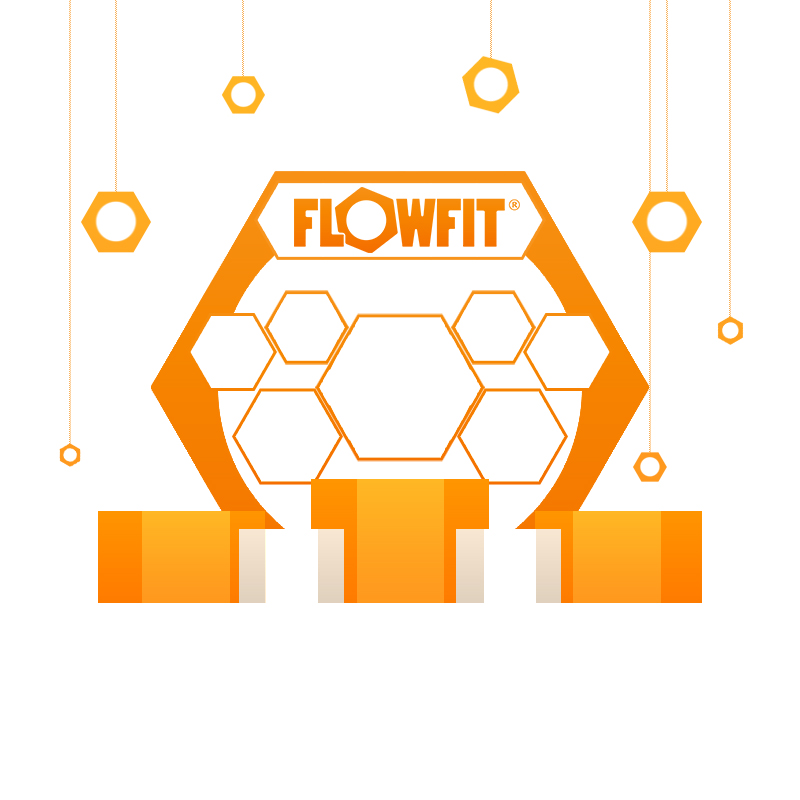 Flowfit at the Fluid Power & Systems Exhibition 2022
The Fluid Power & Systems Exhibition concluded on 7 May 2022. Flowfit had the incredible opportunity to participate and set up a stand at the NEC Birmingham for three days.
Read about our extraordinary journey leading up to the exhibition, what happened during the show and closing day.
Click here to read our story!
Reasons to Shop with flowfit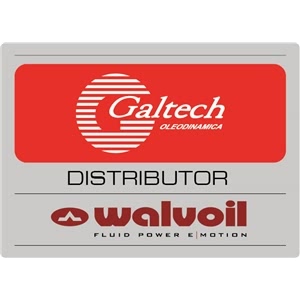 We are now officially a Galtech distributor!
We at Flowfit are happy to announce that we are now an official distributor of Galtech products.

Galtech specialises in the manufacturing of directional control valves, geared flow dividers and gear pumps.
You can find a whole range of these products on our website.

Since 2015 Walvoil has been representing the Interpump Group's Valves Division merging both the experiences and Walvoil, Hydrocontrol and Galtech brands.
Among the main manufacturers of integrated products, electronics and complete mechatronics systems, Walvoil keeps on projecting the future of motion in close touch with its customers and its partners from different sectors and markets.

We are very proud that we able to establish a great relationship with such a well-respected company within the hydraulic industry to bring you, our customers the very best products.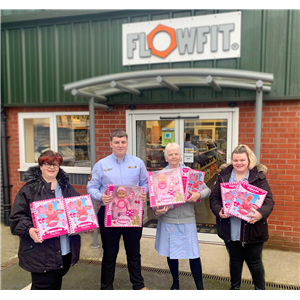 Helping residents living with Dementia.
On Friday 21st January 2022, we were honoured to gift residents of a Care Home living with Dementia, dolls to help take them back to some of their fondest memories.
All of us at Flowfit are proud to give to those in need within the community. We believe giving back to our community will have a positive impact.
Why this cause?
Several people at Flowfit have seen the impact dementia can have on their family first-hand and know how important it is to help those with it. Something as simple as providing a doll can improve their quality of life, giving them comfort daily.

How dolls can help people with dementia...
Lifelike dolls or soft toy animals can have great benefits for some people with dementia, particularly in the later stages. They can promote feelings of relaxation and pleasure and are considered a form of therapy – not merely 'playing' with a toy.
Holding or just being with a doll or soft toy animal, such as a cat or dog, can be particularly helpful for people who are withdrawn, restless, distressed or anxious, improving their wellbeing and ability to communicate.
The sensation of holding a doll or toy animal can be soothing. It might remind them of a time when they had young children or a pet of their own.
'Caring' for a doll or soft toy can also give people with dementia a renewed sense of purpose and help them connect with the outside world. This can have a knock-on effect on their energy, activity levels and mood.

We are optimistic that the dolls will help enrich the lives of those dealing with dementia.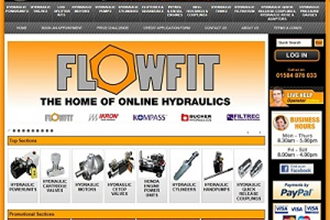 A look back over 2021
With 2021 behind us and the midpoint of our 25th-year celebration approaching, we would like to look back at a very exciting and turbulent year at Flowfit and the industry as a whole.
See what our chief executive Simon Parsonage wrote in the recent issue of the Hydraulics & Pneumatics magazine below.
"Flowfit this year has celebrated its 25 years in the industry and of course, the industry has changed remarkedly.
Back in 1996 distribution changed direction forever we were one of the first companies in the hydraulic industry that decided to enter into the evolution of online selling. I remember many companies raising their eyebrows at this new phenomena it didn't go down well in some quarters who was this new company on the block!!
The internet today is still relatively young (it just celebrated its 32nd birthday in 2021) and yet the connectivity has already produced long-lasting effects. It all started with a cable plugged into the phone line, and now we possess the entire world in the palm of our hand.
Millennials also known as digital customers - will never experience a world with no connectivity and mobile devices. Yes, there are still (small) areas of our planet not wired and cabled but - at least for us living in developed countries - it is hard to imagine a life before Google, Amazon, Apple or Facebook.
If you search on Google (where else!), you will find tons of experiments or researches about life without the Internet. They all come down to one single definitive truth: "I cannot even imagine my life without the Internet or the smartphone. It is an integral part of who I am." (Gallup)
Distribution was about to change for ever, the world wide web platform had arrived and marketing, selling and distribution had changed for ever; gone was the ability to control purchasing through the good old boys distributor network. The ability to reach that worldwide audience had changed the dynamics of buying and selling, whether you like it or not.
Flowfit recognised this very early on and I remember well walking through some international exhibition abroad and some guys recognising our Flowfit shirts and sniggering that online sales would never catch on, well it certainly has chaps.
Today stock holding is also absolute key you cannot survive in this market without a large stock inventory, the hydraulic industry is very impatient and expects stock to be delivered and available today, not in 12/16 weeks' time. We call this the Ronald McDonalds effect and worldwide sourcing allows for 24/48 hours delivery from multiple worldwide sources to meet customers demands. Something 25 years ago was just not the normal every day to day occurrence.
Flowfit embraced the advent of the internet back in 1996 and summing up this has been absolute integral to our huge success 25 years later, and as we said at our recent 25 years celebrations:
"Here's to the next 25 years!"
The total one-stop supplier for hydraulic components & systems