Hydraulic Hose Range
Sort by
Relevance
Price (low to high)
Price (high to low)
Name A-Z
Name Z-A
Hydraulic Hose Range
Sort by
Relevance
Price (low to high)
Price (high to low)
Name A-Z
Name Z-A
In Stock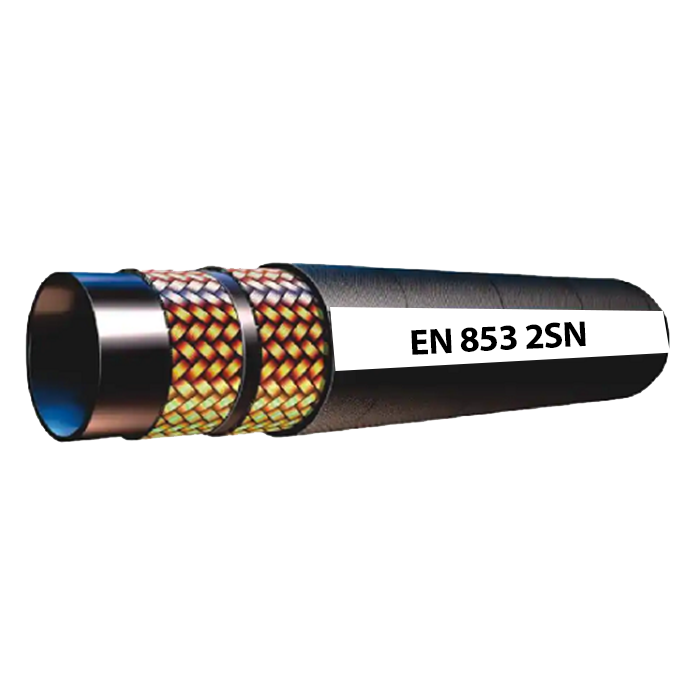 Unbranded STANDARD Hydraulic Hose 2 Wire 1/4" Bore 1 Metre
£2.73
More options
In Stock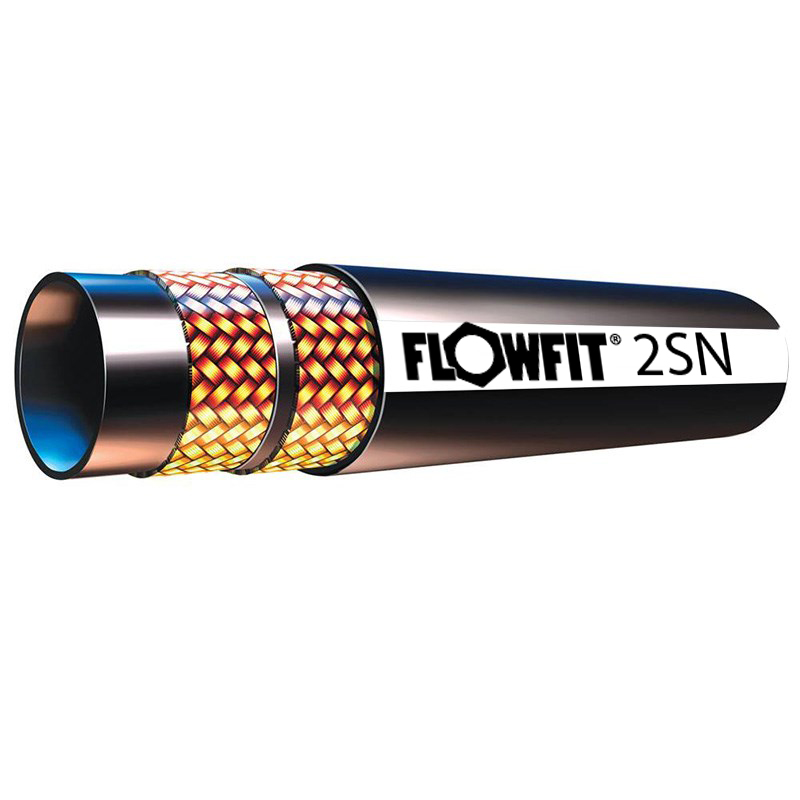 Flowfit STANDARD Hydraulic Hose 2 Wire 1/4" Bore 1 Metre
£2.73
More options
In Stock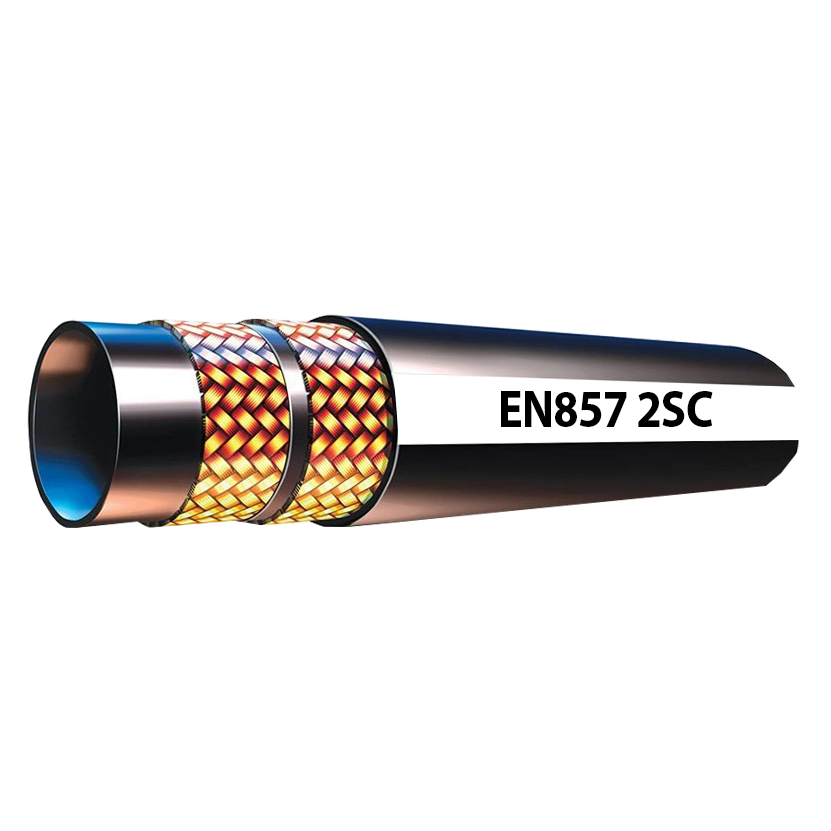 Unbranded SMOOTH Hydraulic Hose 2 Wire 1/4" Bore 1 Metre
£4.26
More options
In Stock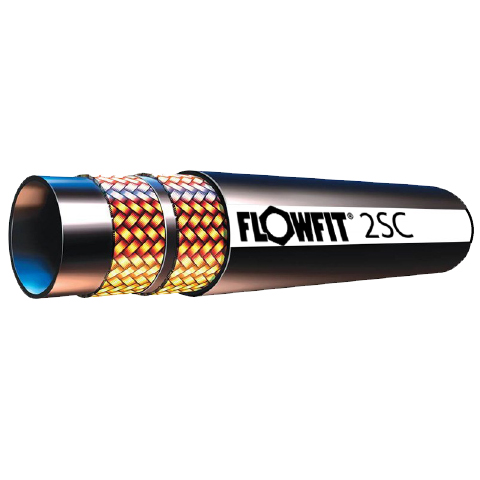 Flowfit SMOOTH Hydraulic Hose 2 Wire 1/4" Bore 1 Metre
£4.26
More options
In Stock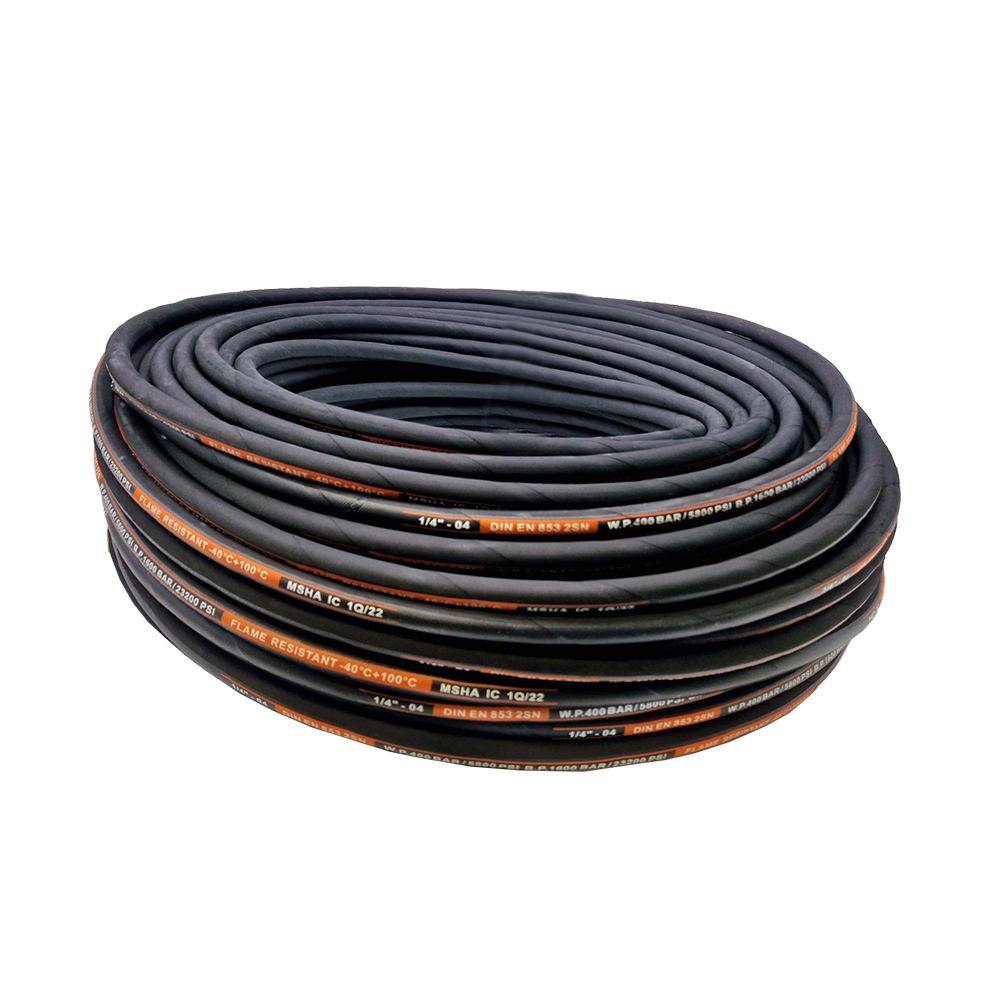 Reel of Unbranded STANDARD Hydraulic Hose, EN 857 2SN 2 Wire, 1/4" Bore, 25 Metre Coil
£68.25
More options
In Stock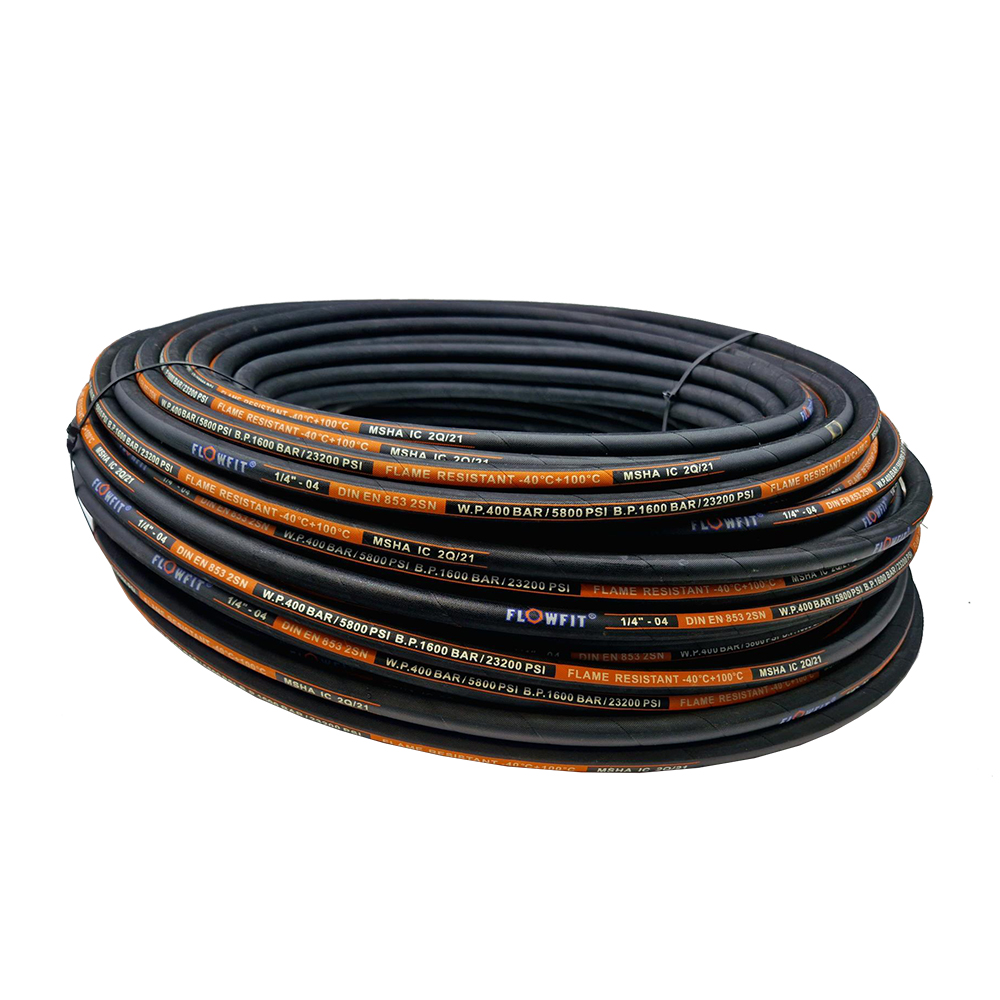 Reel of Flowfit STANDARD Hydraulic Hose, EN 857 2SN 2 Wire, 1/4" Bore, 50 Metre Coil
£136.50
More options
In Stock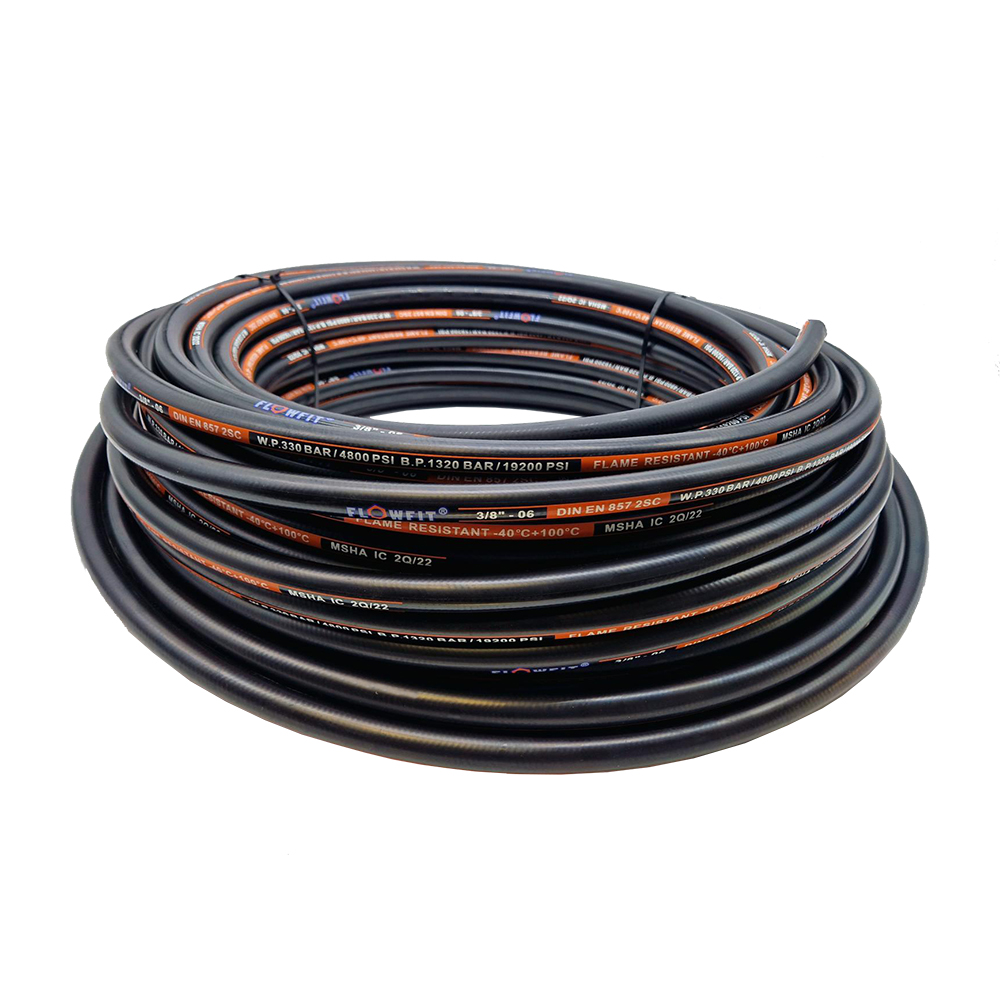 Reel of Flowfit SMOOTH Hydraulic Hose, EN857 2 Wire, 1/4" Bore, 25 Metre Coil
£106.50
More options
In Stock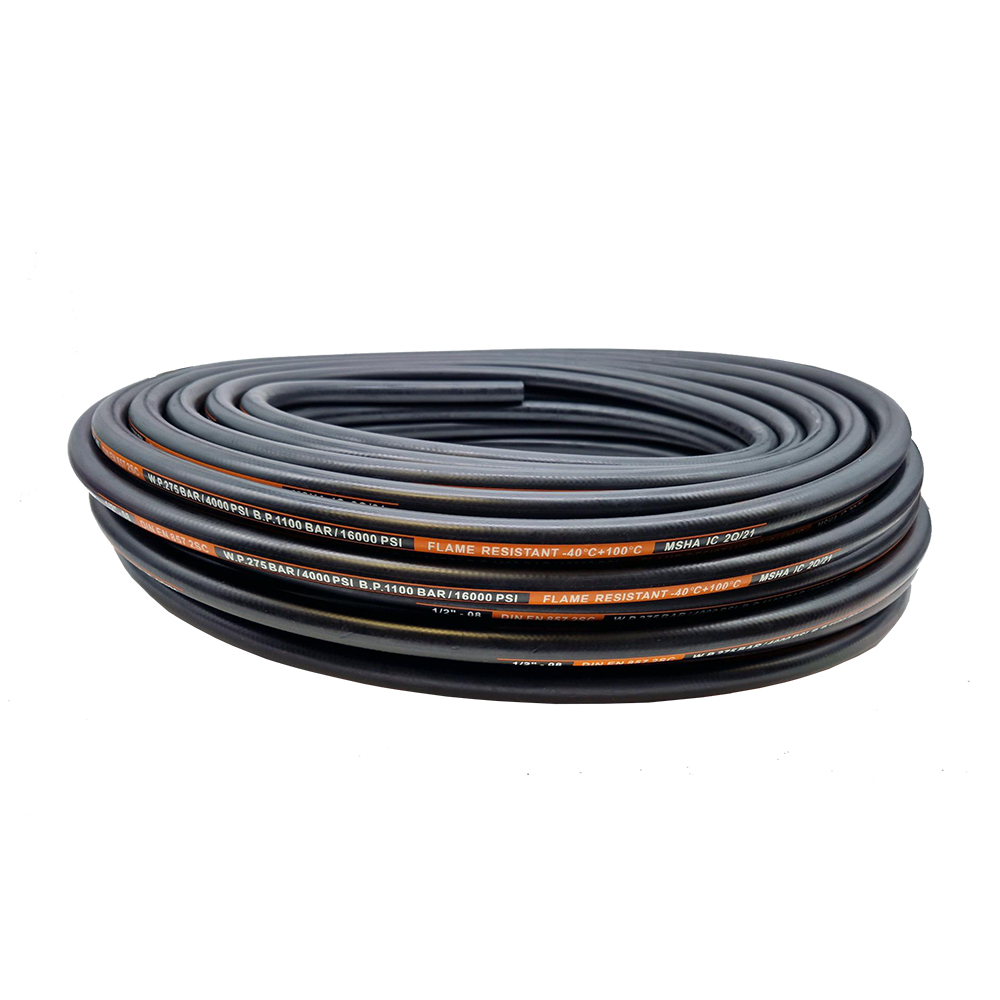 Reel of Unbranded SMOOTH Hydraulic Hose, EN857 2 Wire, 1/4" Bore, 25 Metre Coil
£106.50
More options
In Stock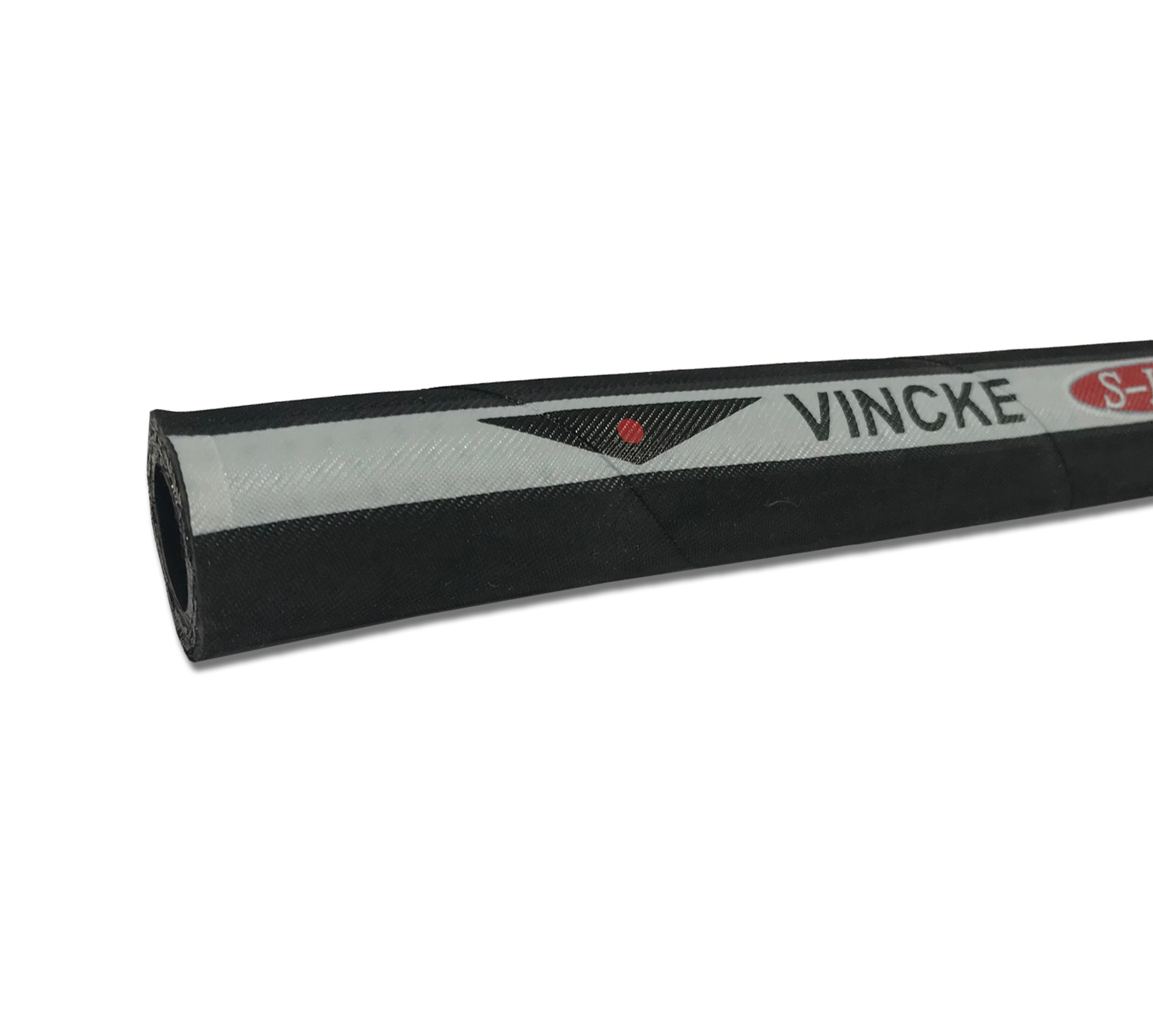 Vincke STANDARD Hydraulic Hose Per METRE, 2 Wire 100R2AT, 1/4" Bore, QTY = Metres
£2.93
More options
Here at Flowfit Online, we are able to provide a wide hydraulic hose range to suit any kind of hydraulic system. These hoses are essential when it comes to the movement of pressurised hydraulic oil through the system. There are dozens of different kinds of hoses available, and you need to make sure that your choice meets your system's specifications.
What Are Hydraulic Hoses?
Hydraulic hoses are a way for the pressurised hydraulic oil to move from point A to point B within a system. They are an essential part of any large system and need to be designed to not only provide a long-lasting and reliable service, but also to be resistant to any of the potential hazards that they are likely to be exposed to.
For example, all hydraulic hoses need to be resilient to the actual hydraulic fluid in the system, which can not only be pressurised and superheated, but can often contain slightly corrosive or abrasive materials.
Any location which includes a hydraulic system will be a dangerous one. It is important that the hydraulic hose range is resilient to a range of external threats as well. These can include abrasion, water, chemical spillage, solvent transfer and regular wear and tear.
Find The Right Hydraulic Hose Range For Your System
It is absolutely essential that you choose the right hydraulic hose range. If you fail to, then you'll find that your system will become incredible dangerous to work around. Your hose needs to be able to deal with pressure, temperature, flow and any other variables which your system relies on.
Here at Flowfit, we can provide a complete range of hoses and connectors to ensure that your system operates as effectively as possible. Whether you're looking for simple and replaceable hoses or reinforced, long-term alternatives, you'll be able to find the ideal component for your system. We can provide simple and reinforced hoses to ensure a long-lasting and reliable solution for your hydraulic system.
Shop Flowfit's Hydraulic Hose Range Today!
Amongst our complete range of hydraulic hoses, you'll find smooth, convoluted and reinforced hoses as well as oil return, suction and thermoplastic hoses. We believe in providing the highest quality hydraulic components to all of our customers. We are so confident in the quality of our products that they all come with a 12-month guarantee as standard.
Whatever kind of hose you're looking for; shop Flowfit's hydraulic hose range today. If you're having difficulty finding the perfect hose for your needs, then you can always get in touch with our team of hydraulics experts on 01584 876 033. You can also email us at sales@flowfitonline.com and we'll get back to you as soon as we can.