.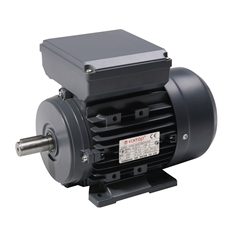 Single Phase 110v Electric Motor, 0.25Kw 4 pole 1500rpm with foot moun..
£90.78
exc VAT (£108.94 inc VAT)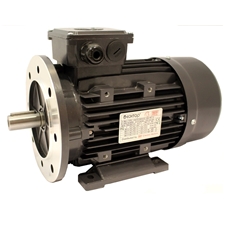 Three Phase 400v Electric Motor, 3.0Kw 2 Pole 3000rpm With Flange and ..
£110.60
exc VAT (£132.72 inc VAT)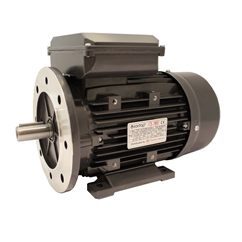 Three Phase 200v Electric Motor, 0.55Kw 4 Pole 1500rpm, Frame Size D71..
£394.35
exc VAT (£473.22 inc VAT)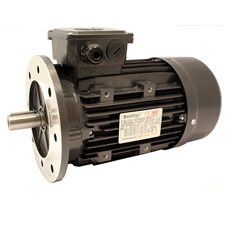 Three Phase 400v Electric Motor, 18.5Kw 4 Pole 1500rpm With Flange Mou..
£685.10
exc VAT (£822.12 inc VAT)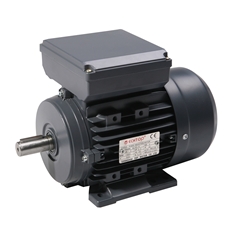 Single Phase 230v Electric Motor, 0.25Kw 4 pole 1500rpm with foot moun..
£72.32
exc VAT (£86.78 inc VAT)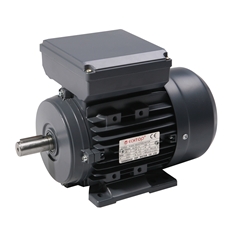 Three Phase 400v Electric Motor, 0.75Kw 2 pole 3000rpm with foot mount
£65.10
exc VAT (£78.12 inc VAT)
If you're looking to run a hydraulics system, the use of an electric motor is an essential component. Required to drive a positive displacement hydraulic pump, very few hydraulic systems are actually able to operate without an attached motor. A good component to use is a TEC electric motor which has the qualities to keep your hydraulics system running effectively to allow you to complete the job in hand.
How does an electric motor help in a positive displacement system?
A positive displacement pump is the generic name for a pump type that doesn't contain impellers, but rather relies on rotating or reciprocating parts to directly push the liquid into a closed volume. This continues until enough pressure is built up to allow the liquid to move into the discharge system.
Types of Electric Motor.
There are two main types of TEC electric motor;
Single Phase. Single phase motors are generally used in hydraulics systems that are used in the home, or by systems present in other environments that don't require a heavy workload bestowed upon it.
Three Phase. More common in the industrial and manufacturing industry, a three phase motor is designed to run more-powerful hydraulic systems that require the extra ability to be able to process the liquid through the system more quickly.
Secure your machinery with Flowfit Online!
At Flowfit Online, we are proud to be able say that our hydraulics equipment is of the highest quality and are solely designed to help you to finish the job in hand. We are proud to stock a wide range of TEC electric motors to help your hydraulic equipment to run as reliably as possible - and for any other hydraulic accessories you may need, you'll be able to find the perfect equipment for your job amongst our range.
If you have any questions, or just want to find out more information on our hydraulic equipment and services, please don't hesitate to give us a call on 01584 879 033 or alternatively, e-mail us on sales@flowfitonline.com