.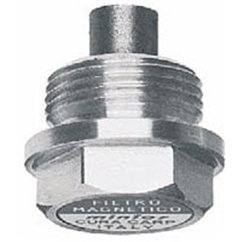 Hydraulic magnetic drain plug with milled head, 1/8" BSP, TSCM/F0G
£4.54
exc VAT (£5.45 inc VAT)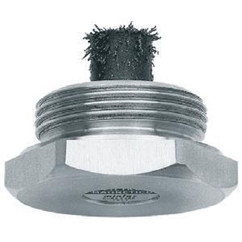 Hydraulic magnetic drain plug, 1/2" BSP, TSCM3G
£7.53
exc VAT (£9.04 inc VAT)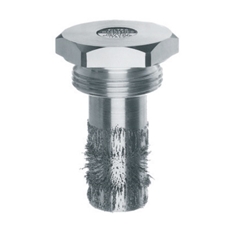 Hydraulic magnetic filter rod, 3/8" BSP
£23.56
exc VAT (£28.27 inc VAT)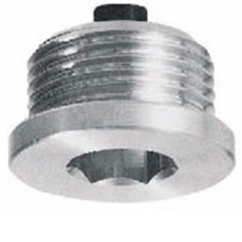 Hydraulic magnetic oil-drain plug with hex slot, 2" BSP, TCEM8G
£41.79
exc VAT (£50.15 inc VAT)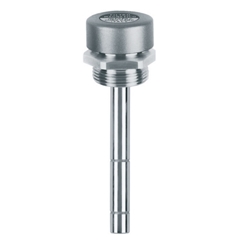 Hydraulic magnetic filter with dipstick and breather, 3/4" BSP, FMC/LS..
£43.77
exc VAT (£52.52 inc VAT)
Magnetic plugs for hydraulic systems are one of the most useful innovations to have hit the hydraulic market in recent years. These designs of drain plugs can save you a great deal of money in the long run, and ensure that your system operates at its peak efficiency for much longer as they can save your system from the wear and tear of metal particles.
We are proud to offer a diverse range of magnetic drain plugs to effectively aid in the protection of your system.
Hydraulic Magnetic Plugs And Oil Drains
A magnetised insert is placed in the plug itself, which then attracts any metallic particles which are suspended or are circulating in the hydraulic fluid. This helps to protect and ensure the longevity of all rotating parts. If you choose a design with a magnetised dipstick, you can enjoy an increased degree of this protective feature, along with an effective means of judging the fluid left in the system itself.
For more information on any of our diverse range of magnetic plugs, which are recommended for high-rpm machines and systems, get in touch with our team of hydraulic specialists today.