.
Cetop 7 Modular Sandwich Valves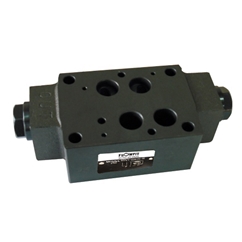 Flowfit Cetop 7 NG16 Pilot Operated Check Valves, 0.5 Bar on Port A
£301.86
exc VAT (£362.23 inc VAT)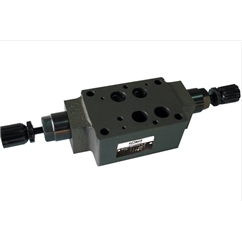 Flowfit Cetop 7 Flow Control with Check Valve, Metre Out on Port A
£313.26
exc VAT (£375.91 inc VAT)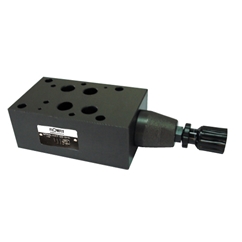 Flowfit Cetop 7 NG16 Relief Valve, 7-70 Bar On A+B Port
£335.67
exc VAT (£402.80 inc VAT)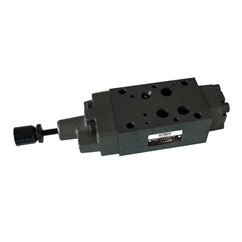 Flowfit Cetop 7 Counter Balance Valve, 8-70 Bar on Port A
£349.26
exc VAT (£419.11 inc VAT)
Cetop 7 Modular Sandwich Valves
Here at Flowfit we have an extensive range of hydraulic components and accessories available where you will find a variety of Cetop 7 modular valves to suit your system's specific requirements. Each and every one of the models we offer has been intelligently designed to provide efficient service as part of your hydraulic system. As a rule, we ensure that all of our designs undergo extensive testing to ensure complete reliability throughout its lifetime.
The modular valves that we have on offer allow for complete control of the hydraulic fluid flow in both directions. Of course, we also offer Cetop 7 models that allow free flow in one direction through a check valve, much like the other designs, but then which provide a regulated flow in the other direction. For product specifications and technical information click into each individual product and find the perfect valve for your hydraulic system.
Unsure which valve is the right choice for you, why not request a visit? We offer in person visits and phone calls to give you the advice you need, ensuring you get the best solution for the job and the best price to quality ratio for your requirements.
Alternatively you can contact our knowledgeable team by emailing sales@flowfitonline.com or by calling 01584 876 033 today.
We are sure we can find what you are looking for!