.
Slice Valves - 3/8 BSP Ports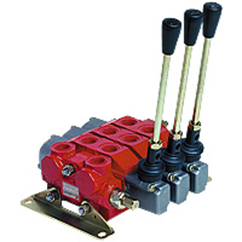 Bucher 1 Bank, 3/8" BSP, 45 l/min Double Acting Spring Return Slice Di..
£142.31
exc VAT (£170.77 inc VAT)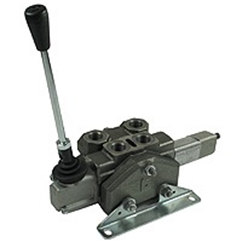 Hydraulic hose-reel slice valves without flow control, HDS11/1(15)T09P..
£167.65
exc VAT (£201.18 inc VAT)
Slice Valves - 3/8 BSP Ports
Directional Control Valves - Slice Valves - 3/8 BSP Ports
These slice valves come with 3/8 British Standard Pipe measurement for accurate fitting.
Slice Valves
Slice valves are a type of directional control valve. They operate using a sliding gate to 'slice' through water flow. This will prevent the flow of liquid through the valve.
What are they used for?
Slice valves are often used as sewage drainage systems. Closing the slice valve will prevent sewage backup through the drainage system.Slice valves operate easily and without much effort, so they are easy to use.
The benefits of using a slice valve include:
●

They have dual flow directions
●

They can be used for a range of applications
Whether you require a brand new valve or are seeking a replacement, there is a huge range available for you to browse at Flowfit.
Flowfit offers free UK and European delivery on all hydraulic
slice valves.
If you require further information, please give us a call on
01584 876033
or
contact us.