Flowfit DC Trailer Double Acting
Sort by
Relevance
Price (low to high)
Price (high to low)
Name A-Z
Name Z-A
Flowfit DC Trailer Double Acting
Sort by
Relevance
Price (low to high)
Price (high to low)
Name A-Z
Name Z-A
In Stock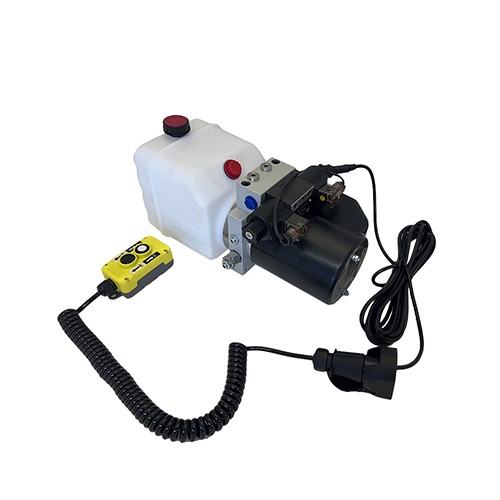 Flowfit 12v DC Double Acting Trailer Powerpack 4.5L Tank 7m Cable
£267.75
More options
In Stock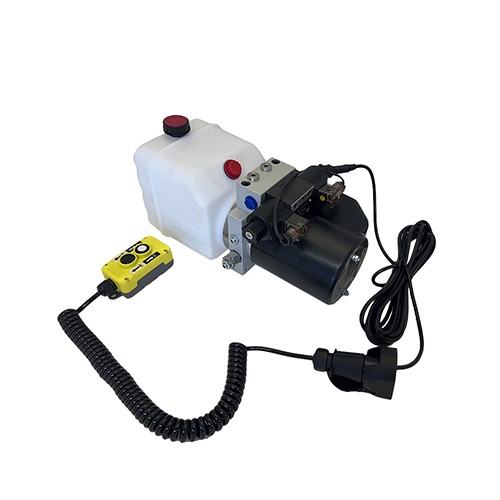 Flowfit 24v DC Double Acting Trailer Powerpack 4.5L Tank 7m Cable
£273.00
More options
Picking out the right component for you hydraulic system is always important, but as the major feature of your system, you absolutely cannot afford to choose an incorrect specification of hydraulic power unit or a model which offers substandard or unreliable service. That is why we are extremely proud to offer the Flowfit ready-built double-acting circuit hydraulic power units, to ensure that you can reap the benefits of an effective and high-performing system.
Flowfit Ready-Built Double-Acting Circuit Trailer Hydraulic DC Power Units
The power unit is the feature of your hydraulic system which applies pressure to the hydraulic fluid itself, and is the source of the energy which transfers throughout the entire system. Without the right power unit, your system will not operate safely and efficiently; in fact, it might not operate at all! Our extensive range of hydraulic power units features both solenoid and manual-lever designs, and each one is available in a variety of different system specifications.
For more information on the capabilities of our double-acting hydraulic power units, and their suitability for your system's requirements, get in touch with our team of specialists today by emailing us directly at sales@flowfitonline.com, or call us on 01584 876 033.