.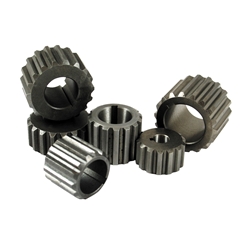 Splined Coupling, 1:8 Taper Pump Connection for Group 2 Pump
£4.74
exc VAT (£5.69 inc VAT)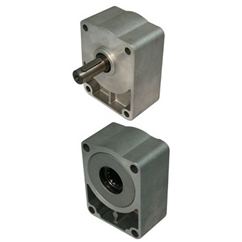 Pump bearing support, Group 2, Cylindrical shaft
£65.11
exc VAT (£78.13 inc VAT)
Ensuring that your hydraulic pump is mounted securely and safely is necessary if you want to drastically reduce the risk of damaging your most important hydraulic component, With Flowfit hydraulic pump bearing supports, you can rest easy knowing that one of your systems essential features is secured against coming loose and falling.
Reliable And Robust Flowfit Hydraulic Pump-Bearing Supports
If youre looking to enjoy complete peace of mind, with regards to your hydraulic systems security and continued efficiency, you cannot afford to use sub-standard pump-bearing supports or hydraulic pump accessories. Each and every one of our products has been strain-tested, to ensure complete reliability.
For more information, get in touch with our team today on 01584 876 03301584 876 033.