.
Double-Acting Hydraulic Cylinders With No Ends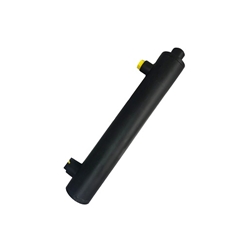 Double Acting Hydraulic Ram & Cylinder (No Ends) 32x20x100x230
£61.80
exc VAT (£74.16 inc VAT)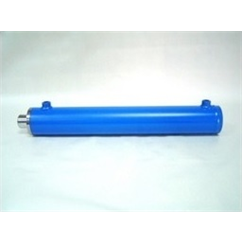 Flowfit Hydraulic Double Acting Cylinder / Ram (No Ends) 32x20x300x433..
£62.80
exc VAT (£75.36 inc VAT)
Whilst single-acting cylinders only feature a port on one end, the more powerful and reliable double-acting hydraulic cylinders feature one on either side. This means that they can enjoy the benefits of a hydraulic fluid supply for both retraction and extension. Unfortunately, this will increase the fluid consumption of the component, but it will dramatically increase the power and the reliability of the model.
Flowfit Double-Acting Hydraulic Cylinders/Rams 300 Series
If youre looking for industry-leading hydraulic components, which are certain to offer your system a long and efficient lifetime, then you need to look no further than Flowfits extensive range. We are proud to offer the Flowfit double-acting hydraulic cylinders/rams 300 series to help you make the most out of your hydraulic systems operation.
For more information on our range of high-performing and reliable hydraulic cylinders/rams, get in touch with our team of industry-experts today on 01584 876 03301584 876 033.