.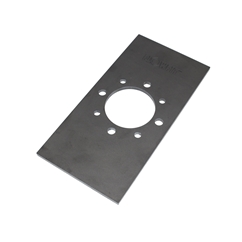 Fixing plate/welding plate for P.T.O. Shaft Gear Box Group 2 and Group..
£29.00
exc VAT (£34.80 inc VAT)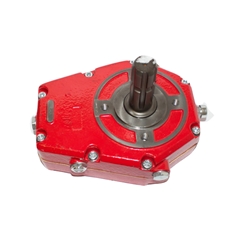 Cast Iron PTO Gearbox Pump Group 3, 37KW, 1:3.5 Ratio
£216.24
exc VAT (£259.49 inc VAT)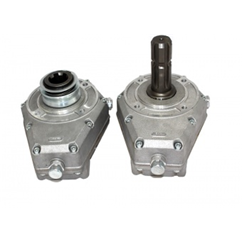 Hydraulic series 60000 PTO gearbox, group 2 male shaft, ratio 1:3 10Kw..
£120.72
exc VAT (£144.86 inc VAT)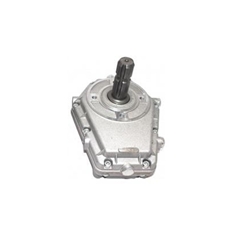 Hydraulic series 70000 PTO gearbox, group 3 male shaft, ratio 1:3,5 20..
£144.70
exc VAT (£173.64 inc VAT)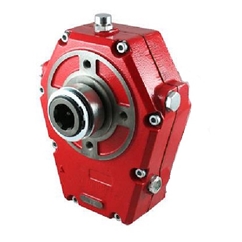 Hydraulic series 97601 cast iron PTO gearbox pump SAE A & SAE B, any r..
£508.49
exc VAT (£610.19 inc VAT)
PTO stands for Power Take-Off, which is a common form of mechanical power delivery in the mobile machine market. Flowfit PTO gearboxes are a method of transferring high-power and torque from the system's engine. Whilst typically used in high-performing industrial vehicles, including trucks and tractors, these models are usable in all types of mechanical power transmission.
High-Performing Flowfit PTO Gearboxes
Our Flowfit PTO Gearboxes are available in a wide range of designs and specifications to meet the exact requirements of your system. Typically housed in shell-cast aluminium or in high-mechanically resistant cast iron, our models are designed for connecting gear pumps to power take off systems.
Remember, when choosing your perfect PTO gearbox, that our range of models are suitable for a variety of input running speeds, provided that the PTO gearbox itself does not exceed 3000 rpm.
For more information on any one of our clutches and gearboxes, get in touch with our friendly team of hydraulic and mechanical specialists today!