.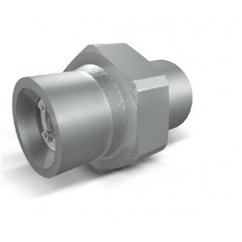 Hydraulic inline male check valve, VU MM 1/4", 1BAR
£9.90
exc VAT (£11.88 inc VAT)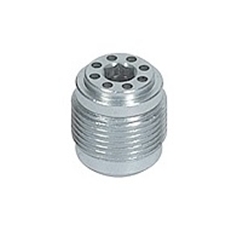 Hydraulic intergrated check valve, VUI 1/4"
£10.22
exc VAT (£12.26 inc VAT)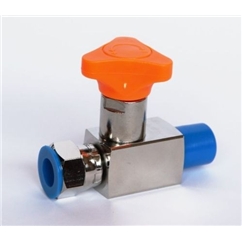 Flowfit gauge isolator-in line EM001L
£10.40
exc VAT (£12.48 inc VAT)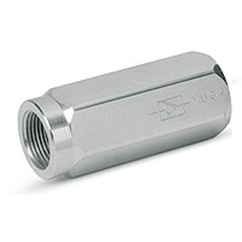 Hydraulic inline check valve, VU 1/8"
£10.43
exc VAT (£12.52 inc VAT)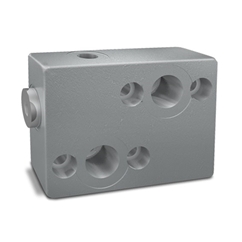 Flowfit brake unclamping valve, flangeable to Danfoss motors OMP/OMR 1..
£33.93
exc VAT (£40.72 inc VAT)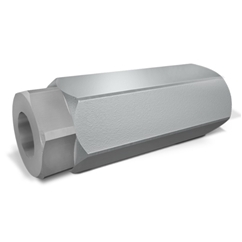 Flowfit bidirectional check valve 3/8
£46.66
exc VAT (£55.99 inc VAT)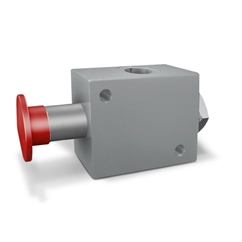 Flowfit manual emergency valve 1/2" 70 L/min V1320
£73.71
exc VAT (£88.45 inc VAT)
Flowfit pressure reducing valve, direct acting poppet 3/8" 15-55BAR V0..
£79.27
exc VAT (£95.12 inc VAT)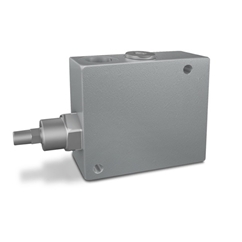 Flowfit regenerative valve 1/2" V1220
£93.30
exc VAT (£111.96 inc VAT)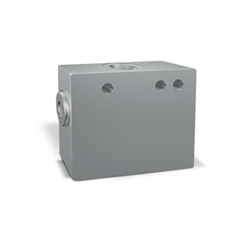 Flowfit valve for drill 3/4"-16 UNF V1450
£112.33
exc VAT (£134.80 inc VAT)
Flowfit direct acting reducing valve with check valve 3/8" 15-55BAR V0..
£113.10
exc VAT (£135.72 inc VAT)
Hydraulic check valves are one of the most essential, and varied, styles of hydraulic components available today. These are essential for most hydraulic systems, and are present in a huge range of both industrial and household items.
Hydraulic Check Valves
A check valve is a dual-port valve, which means that they have two openings; one for the hydraulic fluid to enter and one for it to leave. Unlike many other designs of valve, these models can be used to stop the risk of backflow in the liquid damaging the system. As soon as the liquid has entered the valve, it cannot turn back and is, instead, forced around the system by the pressure of the liquid following it.
Hydraulic check valves are commonly used in pumps and a wide variety of industrial processes. They are also essential in a wide range of domestic systems, including irrigation sprinklers and solar thermal installations.
One of the most important specifications in hydraulic check valves is the cracking pressure, which is the minimum upstream pressure at which the valve will operate. Check valves are often designed specifically for systems, and so when you're looking for a replacement, it is essential to ensure that your chosen model's specifications match the requirements of your system.
Flowfit's Unbeatable Range Of Hydraulic Check Valves
Here at Flowfit, we offer a wide selection of both direct and pilot-operated hydraulic check valves. Our designs include a wide range of sizes and specifications. Amongst out extensive range, you are certain to find the perfect model for your system's requirements.
Feel free to browse our range or, alternatively, get in touch with our friendly team today if you have any questions!