.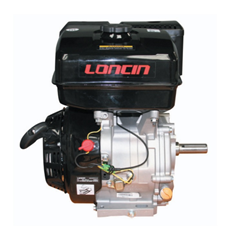 Loncin 2.1 HP single cylinder 4 stroke air cooled petrol engine LC154F
£162.92
exc VAT (£195.50 inc VAT)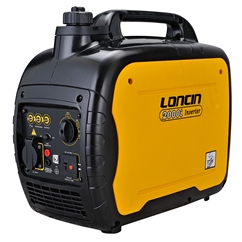 Loncin 2KVA portable petrol driven generator LC2000i
£467.10
exc VAT (£560.52 inc VAT)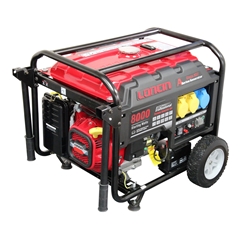 Loncin 6KW Petrol Generator 110V & 240v outputs, wheels LC8000-AD
£621.00
exc VAT (£745.20 inc VAT)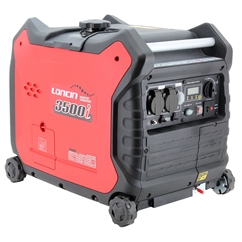 Loncin 3.5KVA Portable Petrol Driven Generator LC3500i
£761.40
exc VAT (£913.68 inc VAT)
Loncin are best known as one of the world's leading motorcycle and ATV manufacturers, but they have also turned their precise manufacturing capabilities to more standardised universal gasoline engines. Their petrol engines are some of the most reliable in the world, and are used in a range of locations, including boatyards, offshore and truck-mounted features. They are also used in an incredible variety of industries, from agricultural, industrial and as emergency power supplies.
Loncin Petrol Engines
Ideal as replacement engines for a wide range of systems, Loncin petrol engines combine compact and reliable design together into one component. These engines are ideal for mobile applications or for those applications where there is no electrical power available, or conditions are not suitable to use electricity.
For more information, get in touch with our team of hydraulic, mechanical and electrical specialists directly on 01584 876 033
01584 876 033.