.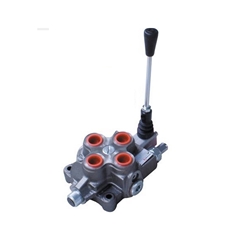 Hydraulic hose- reel monoblock valves without flow control HDM140/1(15..
£77.89
exc VAT (£93.47 inc VAT)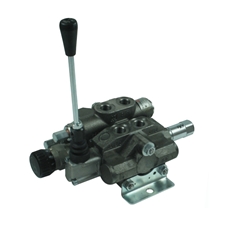 Hydraulic hose reel valve c/w flow control, HDS11/2(15)T09/P04/K90 - 2..
£254.45
exc VAT (£305.34 inc VAT)
A Flowfit hydraulic hose reel valve is a compactly-designed, high-performance valve for any winch or similar application which requires both controlled entrance and exit. Typically, these models are centred into the neutral hold position, with a fourth freewheel function.
High-Performing Flowfit Hydraulic Hose reel Valves
Of the wide range of hydraulic valves available at Flowfit, our hose reel models are amongst the most popular and most intelligently designed available. With excellent metering, precise control and an easy-to-use hand wheel, you can control the flow of hydraulic liquid from stop to maximum.
Each one of our Flowfit hydraulic hosereel valve designs are available in a range of specifications and have been intelligently manufactured to offer long-lasting, precise and robust service. For more information, get in touch with our team of hydraulic specialists today!