.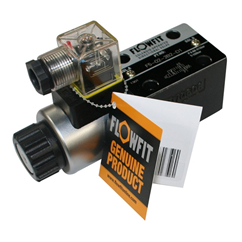 Flowfit Cetop 3 NG6 2 Position Solenoid Valve, 12 V DC, 2B2
As low as
£26.41
£31.69 incl. VAT
In Stock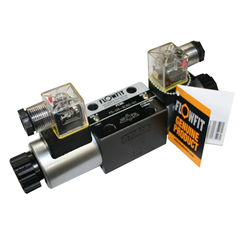 Flowfit Cetop 3 NG6 3 Position Solenoid Valve, 110 V AC 50Hz, 3C2
As low as
£35.50
£42.60 incl. VAT
In Stock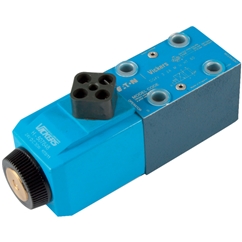 EATON vickers Cetop 3 Solenoid Valve, 2 Postion, All Ports Open, Sprin..
£119.68
exc VAT (£143.62 inc VAT)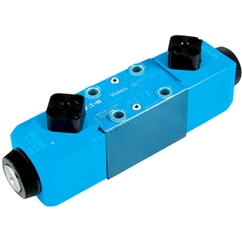 EATON vickers Cetop 3 Solenoid Valve, 3 Position, All Ports Closed, Sp..
£180.68
exc VAT (£216.82 inc VAT)
Here at Flowfit Online, we are proud of our reputation as the UK's leading provider of a wide range of hydraulic system components and accessories. We offer a wide range of Cetop 3 Solenoid Valves, all of which have undergone extensive testing to ensure their complete reliability.
Our solenoid section offers a wide and trusted range of solenoid valves with varying body materials, sizes and voltages. We have a wide range for use in many industries, find exactly what you need today.
Each and every one of our solenoid-operated valves has been intelligently designed to effectively control the start, stop and direction of the oil flow within the hydraulic circuit. The valves that we have on offer are particularly useful in hydraulic powerpacks, as well as standalone hydraulic manifold blocks.
Our models are available in a wide range of specifications to meet the requirements of your hydraulic system and ensure its continued smooth and reliable operation.
For more information, get in touch with our dedicated and friendly hydraulic specialists today on 01584 876 03301584 876 033, or email us directly at sales@flowfitonline.com! You can view our full range of hydraulic cetop valves now.