.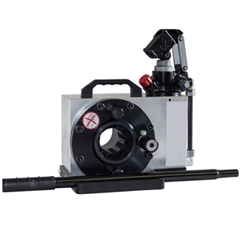 Flowfit Portable Manual Hose Crimping Machine Includes 1" Die ONLY
£1,295.04
exc VAT (£1,554.05 inc VAT)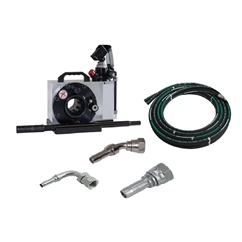 Flowfit Portable Manual Hose Crimper Starter Kit
£1,663.94
exc VAT (£1,996.73 inc VAT)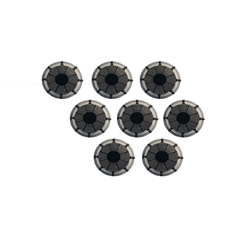 Set of 8 Hose Crimper Dies
£639.98
exc VAT (£767.98 inc VAT)
The hose crimper is used to assemble hydraulic hoses and enables individuals to crimp their own fittings on themselves.
By using one of Flowfit's hose crimping machines, individuals can save time by crimping hoses in their hydraulic systems themselves rather than having to travel.

Hydraulic hoses are used on a vast range of systems and need to be made to specific lengths depending on where the hydraulic hose will be mounted on the hydraulic components. By being able to hose crimp on site, hydraulic hoses can be attached straight after the lengths have been measured and crimped. Rather than having to mount all the components, then measure up and have to get the hoses crimped before reassembling the component with the hoses, which is time consuming.