.
Speed Reduction Gearboxes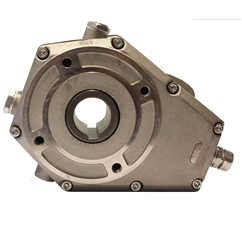 Hydraulic series 95001 speed reduction gearbox group 2 SAE A dia.25, r..
£168.65
exc VAT (£202.38 inc VAT)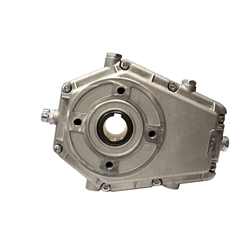 Hydraulic series 960?1 speed reduction gearbox group 3 SAE A dia.25 ra..
£246.14
exc VAT (£295.37 inc VAT)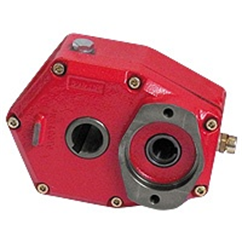 Hydraulic series 97502 cast iron speed reduction gearbox group 2 SAE A..
£291.73
exc VAT (£350.08 inc VAT)
If you're looking to optimise your system's speed and performance, whilst simultaneously increasing your equipment's longevity, then you can choose no better than one of our Flowfit speed-reduction gearboxes. With our designs of SR gearboxes, the motor will transmit power to the input shaft during operation, which will then convert the power to a lower output speed, whilst transmitting to a connected load through the shaft.
Hard-Wearing Flowfit Speed Reduction Gearboxes!
Here at Flowfit, we offer a wide range of clutches and gearboxes to ensure that you can enjoy the advantages offered by the perfect model for your system's specifications. Our speed reduction gearboxes are designed for hydraulic motors which have been installed onto self-propelled farming machinery, earth-moving machines, marine machines and for certain horse-walking applications.
Our gearboxes offer a variety of reduced speeds, and are design of aluminium and cast-iron, with an unbeatably high mechanical resistance.
For more information on anyone of our clutches and gearboxes, get in touch with our dedicated team today!